The festival
During the 53-day festival, Amsterdam is the international stage on which we present new artworks, organize light art activities and put artists in the spotlight. The annual exhibition focuses on artworks placed on and along side the characteristic waters of Amsterdam. The preparations for the festival take place throughout the year.
UPCOMING EDITION OUR WORK METHOD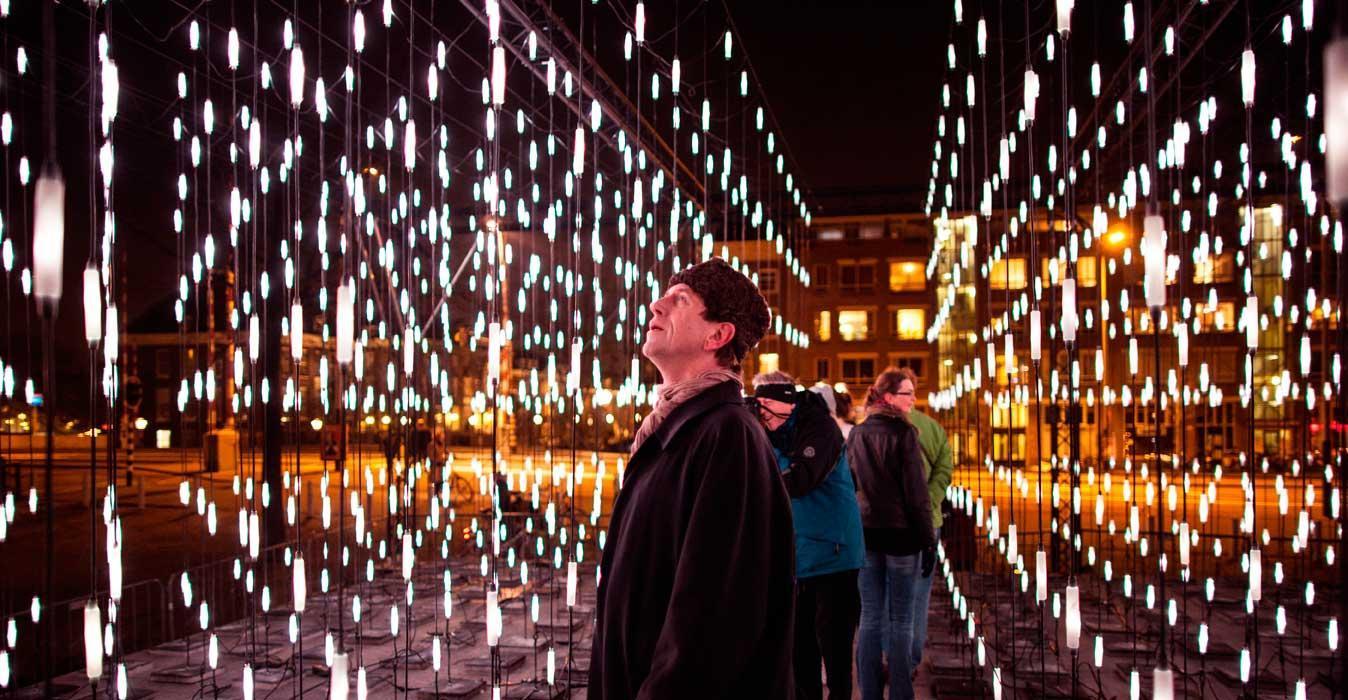 Light art
Throughout the year we are actively involved with light art on various fronts. For example, we advise organizations and festivals on the use of light art, we create specific light artworks by commission, we identify trends and developments and we publish articles, long reads and interviews.