Residents cruise December 12th 19.30 - 21.00
During the festival we invite residents to go on a guided cruise and experience the festival and new route. The residents cruise will take place on December 12th, we have limited seatings so please register.
Route
Preliminary we can inform you that this year's route will start at the Oosterdok (Nemo), it thenruns through the Oudeschans, the Amstel, the Nieuwe Keizersgracht, the Plantage Muidergracht, the Entrepotdok, Nieuwe Herengracht and then back to the Oosterdok (Nemo). View the new route here.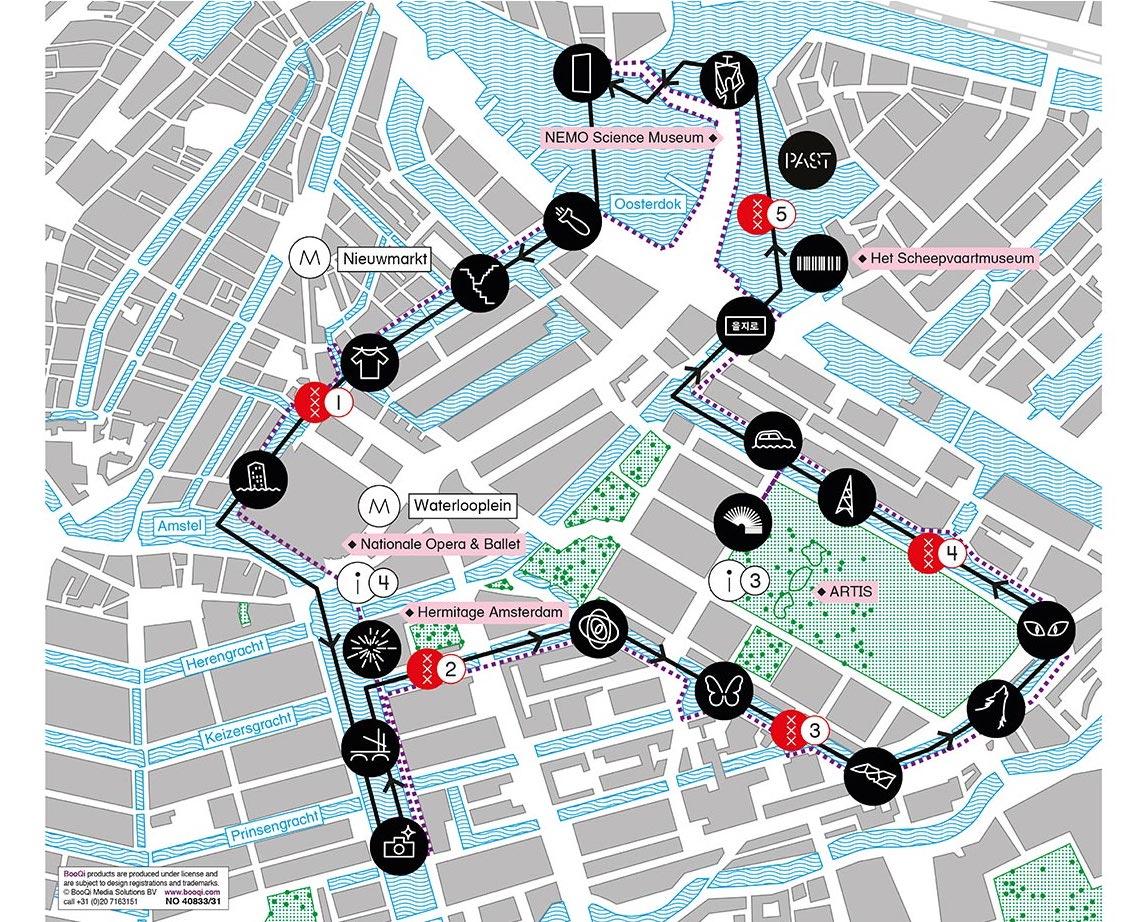 Opening hours
The exhibition will be opened daily from 5 p.m. to 11 p.m (on New Year's Eve until 8 p.m.).
Build up and dismantling
The build up of the artworks takes place in November. At the end of January they will be dismantled again. Of course, we do our utmost to keep the inconvience to a minimum. We try to consider your pleasure of living as much as possible. For safety reasons it sometimes is necessary to take measures in collaboration with Gemeente Amsterdam. Ofcourse, where possible, we'll pay special attention to avoid peak hours. You can find an overview of the build up dates here (in Dutch).
Temporary tests
We will test an artwork on October 29 at the Magere Brug (Skinny Bridge) between +/- 19.30 and 20.30.
Contact
Do you have any questions? Please contact us at bewoners@amsterdamlightfestival.com
Become a volunteer
Do you want to be a part of the Amsterdam Light Festival team and help make this edition, in your own neighborhood a great succes? Become a volunteer!