A 'disruption', or sudden disturbance, usually comes at an inconvenient time and has to do with conflict, chaos or even danger. Think of an earthquake or a financial crisis. We, therefore, try to avoid disruptions as much as possible. Both in the comforts of our home and in our society as a whole, we rather fall in line. However, disruption is able to provide a positive, vital impetus for change too. It questions fixed assumptions, provokes new discussions, encourages people and organizations to take action, and makes previously unknown possibilities visible.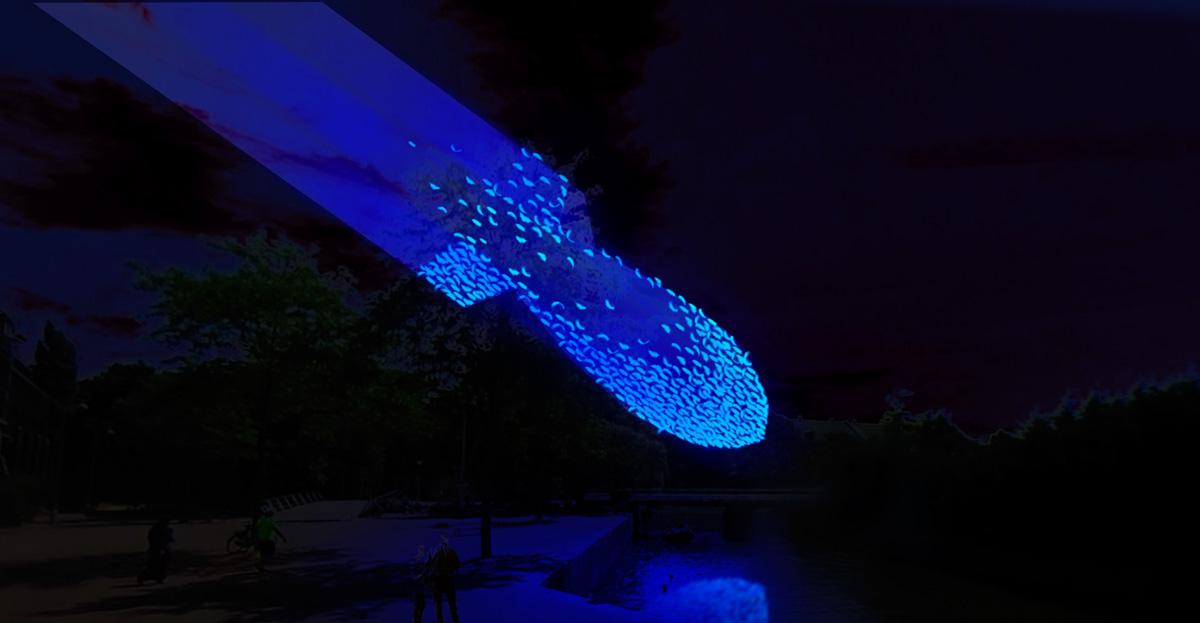 BIG BANG door UxU Studio (artist impression)
While artists play an important role in portraying, criticizing and reflecting on disruptions, artwork can also be a disruption in itself. The 20 artists selected for the exhibition interpreted the theme Disrupt! in a variety of ways. While some installations form playful interventions in the city streets, other artists transform the city's existing architecture with their light artworks to give you a fresh look at your surroundings.
Can we ever live in harmony with each other, or will nature ultimately control us?
Humanity's disruptive effect on our climate and natural environment is perhaps the most important aspect of the theme that inspired the artists. In their work, you'll find references to the effects of global warming and rising sea levels, for example. Conversely, nature has been disrupting us humans for centuries too, as depicted by other installations. Plants and animals sneak into our organized world unnoticed, while wind, water, and ice are constantly changing our landscape. Can we ever live in harmony with each other, or will nature ultimately control us?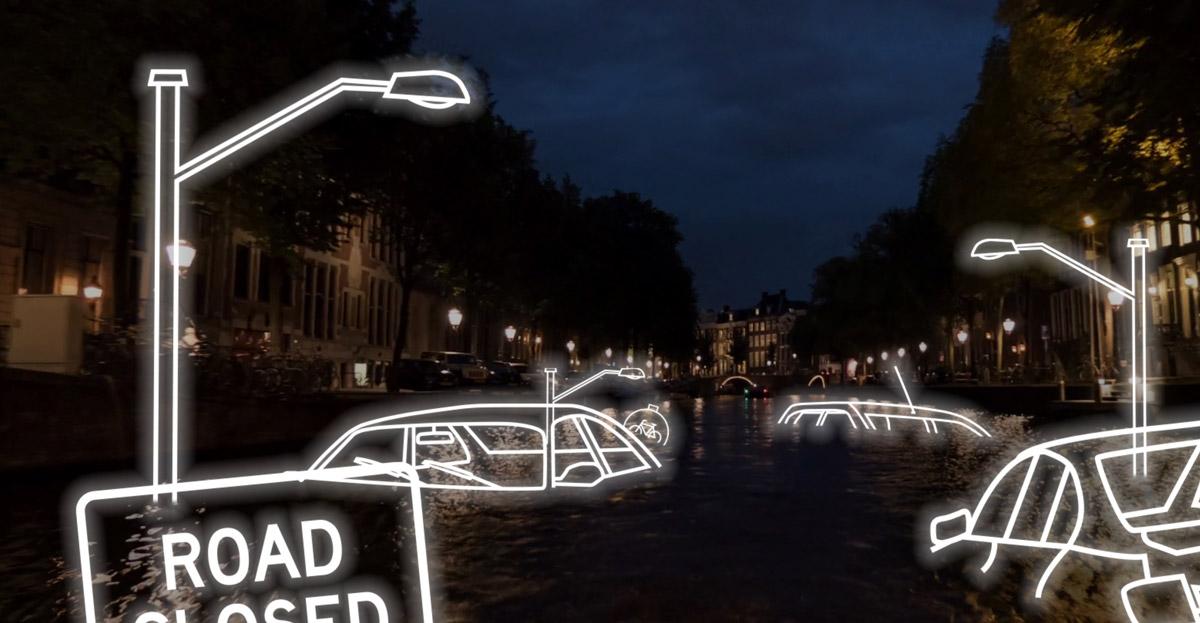 Surface Tension door Tom Biddulph & Barbara Ryan (artist impression)
Not just the art but also the city itself is part of the exhibition. Along the route, different places and buildings that have an interesting connection with theme Disrupt! will be highlighted and explained. You'll be surprised how many traces are left behind by important, disruptive events in the history of the city, from large-scale renovations and "redevelopments" to wars and riots. Those events, and the valuable stories behind them, have made the city what it is today.