11.07.2022 - Submit your artwork for Edition 12 now!
As of today, the Call for Concepts for Edition 12 has opened. Do you have an illuminating idea? Then submit you concept for a light artwork now! The deadline is 23 August 2022 (16:00 CET). More information can be found on the page of the call:

21.03.2022 - You've got 1 new message
Have you already subscribed to our newsletter? Be the first to receive the latest news and get exclusive content (like behind the scenes) during the festival period.

04.03.2022 - CALL FOR ARTWORKS
As of today we invite artists, desingers and other creatives to submit an artwork for Edition #11! Click on the button below for more information about the Call for Artworks and the theme In Search of the Miraculous.

04.03.2022 - hArt for Ukraine
Amsterdam Light Festival supports the national initiative 'hArt for Ukraine' of the Dutch cultural sector. Like many, we are shocked by the current events and are concerned for the people of Ukraine. To show solidarity, we're sharing this message of support. This weekend many cultural institutions are organizing activities. Visit this website for more information and make a donation to Giro 555.

21.02.2022 - Preparations Edition #11
Behind the scenes we are already busy planning for the next edition! The preparations begin early; one festival cyclus is about 15 months long. The dates for Edition #11 are (with reservation): 1 December 2022 - 22 January 2023 and the theme is In Search of the Miraculous...

04.02.2022 - Public's favourites
Thank you for filling out our survey about Edition #10. We have asked you about your favourte artworks of this year, and the top 3 public's favourites are...
1. Butterfly Effect - Masamichi Shimada
2. Whole Hole - Vendel & De Wolf
3. Drawn in Light - Ralf Westerhof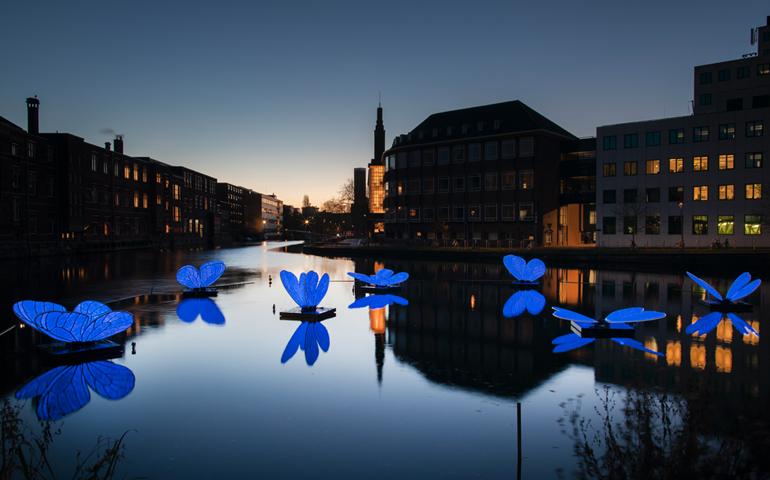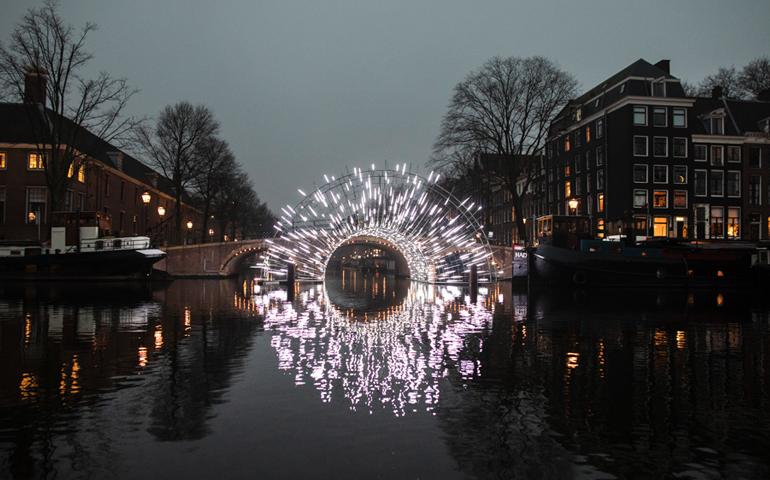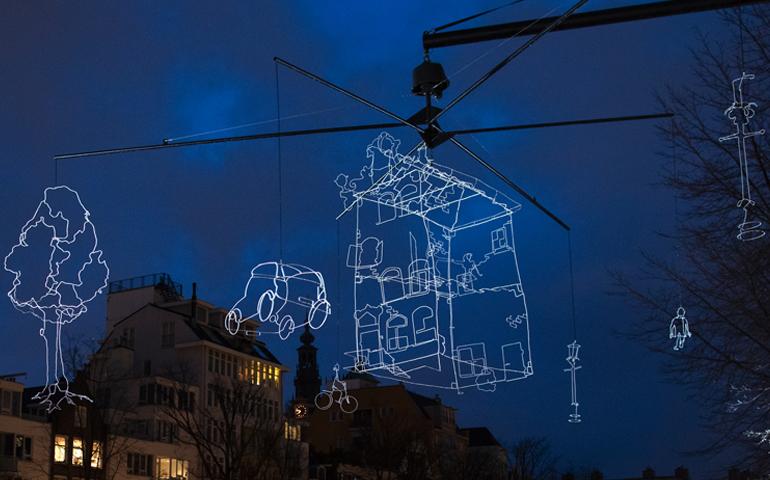 26.01.2022 - Deconstruction has begun!
Shortly after the lights went off our technical team started the deconstruction of the light artworks. Below you can find a few action shots; can you tell which artworks they are working on?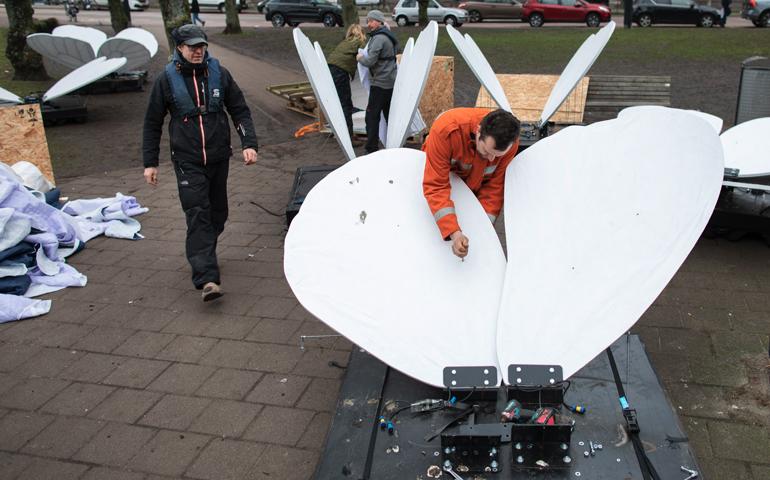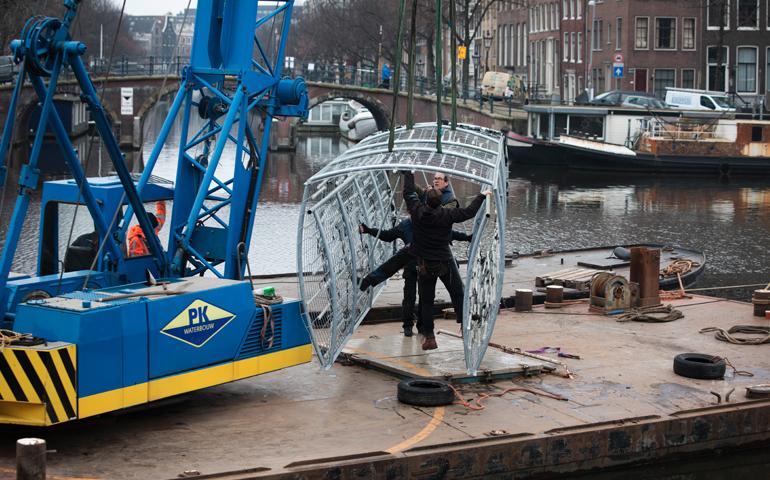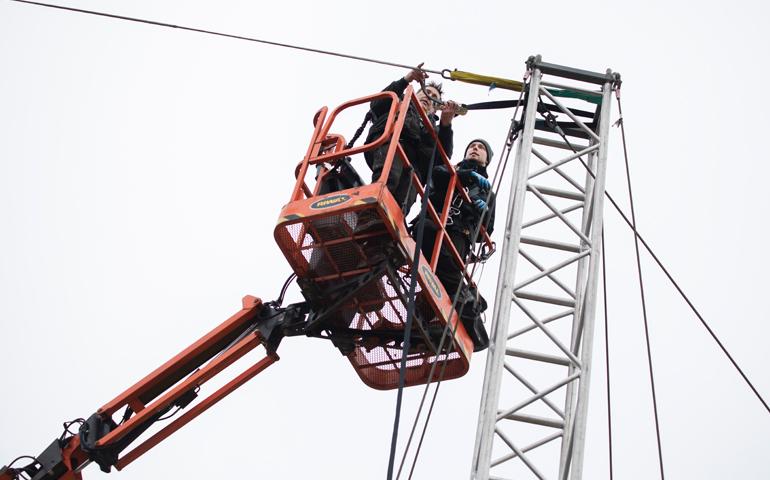 25.01.2022 - What did you think of Edition #10?
Let us know how you have experience Amsterdam Light Festival this year. By filling out our survey we can continue to improve the festival experience. The survey takes about 5 minutes and you even have the chance to win some fun festival goodies!
ENQUETE #10
24.01.2022 - THE LIGHTS ARE OFF
As of today the lights or the 23 artworks are off. We are grateful to have been able to illuminate the city during 53 days, especially in these dark times of lockdown. We want to thank everyone for their support and are already preparing for Edition #11 with great enthusiasm. Enjoy our official aftermovie, and see you next year!
20.01.2022 - Temporary light artwork Zuidoost
In collaboration with Thrive Amsterdam Mentaal Gezond and city district Zuidoost we have placed a temporary light artwork on the Bijlmerplein. This work by Beeldjutters calls for connection and support.
READ MORE

19.01.2022 - Festival partner: MacBike
We want to thank MacBike for lending their bicycles to our tech team every year, so that they can get to the artworks as fast as possible in case of a technical issue. Next to bike rental, did you know that MacBike does maintenance and repairs, as well? They have four repair shops in the centre of Amsterdam. Almost all repairs can be done within a day, plus you can always lend a replacement bike for free.

18.01.2022 - New items Collector's Gallery
As of today new collector's tems have been added to our online gallery! You can find framed photo prints of a selection of artworks and you have a unique opporunity to put your message on a digital screen in the middle of the city. Our previous items were sold out within a week, so don't hesitate! We would like to thank all buyers for their support.
COLLECTOR'S GALLERY

17.01.2022 - ONLY 1 WEEK LEFT
There is only one week left to enjoy the highlights of Edition #10. With one of our walk experiences you get to know all about the artworks and along the route you can make donations for the light art. The artworks are on until Sunday 23 January, from 5-10 p.m.
15.01.2022 - New Covid-19 measures
The new Covid-19 measures announced on 14 Januari 2022 have no impact on the festival. Although; the artwork 'Light A Wish' can be switched on again! Read more about what is and what is not possible here.

12.01.2022 - SOLD!
The Darth Fisher screen print from our Collector's Gallery is sold! In the coming days, new items will be added, so keep a close eye on the gallery...
10.01.2022 - Our Collector's Gallery is live!
This anniversary edition we have unique collector's items for sale in our brand new online gallery! This way, you not only acquire a one-of-a-kind eyecatcher for your home or office, but you support our festival at the same time. Click on the button below to see the current availability.
COLLECTOR'S GALLERY

05.01.2022 - Snapchat x Amsterdam Light Festival
Have you already seen the Snapchat signs at some of our artworks? Scan the code and let the artworks come to live, thanks to the brand new Snapchat AR technology. This way you can enjoy the light art during the day as well!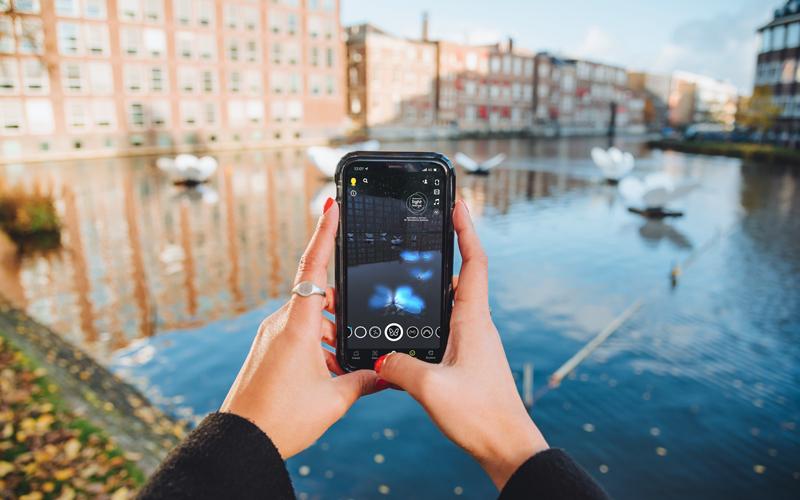 02.01.2022 - Keep your trash with you
We would like to attend everyone on the fact that when trash cans are full, you should keep your trash with you. Of course we understand that your walk is even more fun with a drink and a snack, but please do not put your empty packagings next to the bins or on the street. Let's keep Amsterdam clean together!
31.12.2021 - New Year's Eve
Tonight the lights will be on between 5.00-8.00 p.m. We wish everyone a happy new year!

27.12.2021 - Light art in the city
Next to our highlights there is a lot more light art to be discovered in Amsterdam. For instance, until 16 January you can view an interactive projection on the 'Glazen Huis' of Zone2Source.
READ MORE

Next to that, we have created a map that provides an overview of all the permanent light artworks in Amsterdam. Do you ever come across light art on your daily walk?
LIGHT ART IN AMSTERDAM
24.12.2021 - Light a Wish switched off
Unfortunately, we've had to switch off the lights of the artwork 'Light a Wish' until 14 January 2022, at the request of the City of Amsterdam. Crowds are becoming too big around this work, which makes it impossible to enforce the current Covid-19 measures. Read more here.

20.12.2021 - Help us!
Unfortunately we cannot celebrate this anniversary edition the way we'd hoped. This puts us in a difficult position. As a result of the current Covid-19 measures, we are not allowed to gain income and are not eligible for government support. We are left dependent on private donations and givers with a passion for light art. Help us!

18.12.2021 - Lockdown
The Dutch government has announced new measures on 18 December 2021. For us this means we cannot have any organised activities. The lights will be on to illuminate the city, from 5.00-10.00 p.m. We ask everyone to keep in mind the current Covid-10 restrictions; the lights will be turned off when crowds become too big.
11.12.2021 - The route map
Planning to go on a walk, or on a cruise with your own boat? With our Route Map you will get access to all the locations and information of the artworks. On this page you can find more information about activating the map: link.

07.12.2021 - Customer service waiting times
Because of the renewed covid measures, we have had to adjust our cruise times last minute. This results in an overload of emails with our customer service team (tickets@amsterdamlightfestival.com). We will answer to every request, but we must ask for your patience.
04.12.2021 - New: morning cruises
With the adjusted festival hours, we have introduced a new product: on Fridays and Saturdays you can go on a morning cruise, between 7 - 9 a.m! Start your day off enlightened. Tickets are going fast, so be quick...
03.12.2021 - Adjusted festival hours
Due to the covid measures, 21 of the 23 light artworks will be on in the morning between 7-9 a.m. and all 23 will be on between 3-10 p.m. All organized (group) activities - such as cruises - must be ceased after 5 p.m. Read more about it here.
02.12.2021 - THE GRAND OPENING
Despite the uncertainties and adjustments, we have opened our festive anniversary edition during an intimate opening event. Let's Celebrate Light!

30.11.2021 - Covid update
On 26 November new covid measures have been announced by the Dutch government. For our festival this means that the lights will only be on in the early morning and late afternoon. Read more about it in our news item.
25.11.2021 - Only 1 week to go!
Can't wait until Edition #10 begins? Here's some sneak peeks for ya...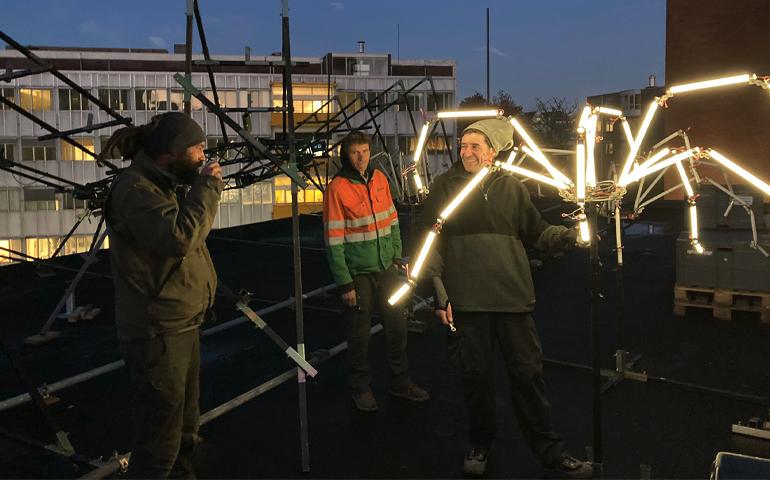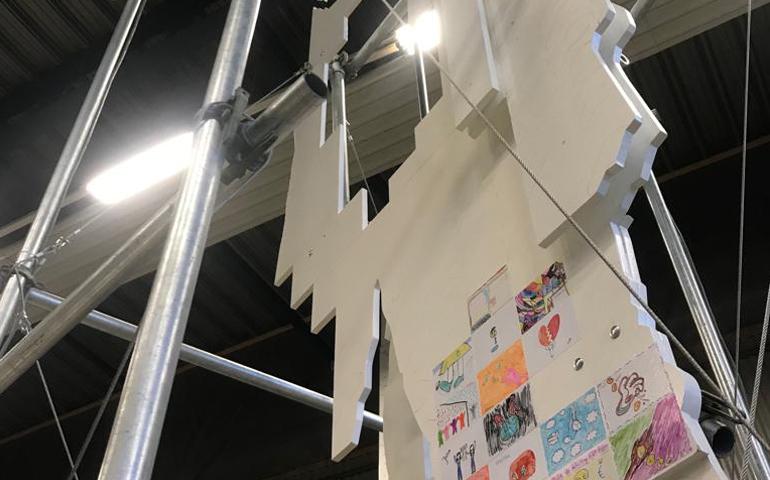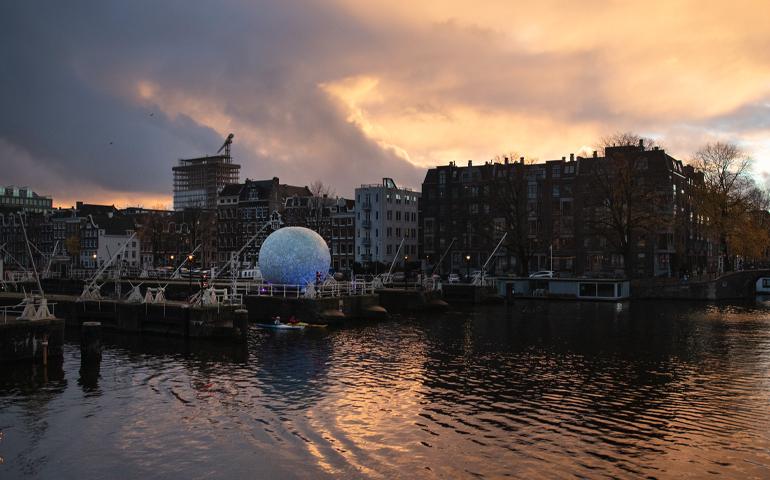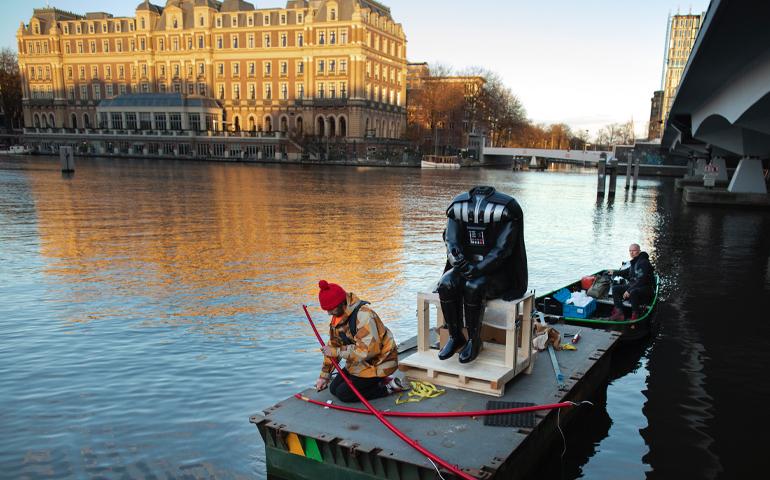 20.11.2021 - The city's getting illuminated
One after the other, the artworks are popping up all over the city. Our technical team is working day and night to make sure the artworks are ready to shine on December 2.

01.11.2021 - Construction has started
As of today, the construction of the light artworks has started. An team of technical producers and volunteers work together to install electricity, weights and cater the well-deserved lunch and snacks.

26.10.2021 - Cruise partners meeting
We invited all official cruise partners for Edition #10 to present our plans for the upcoming festival. The meeting ended with a drink and fun chats in the Capital Kitchen at our office. Cheers to Edition #10!

20.10.2021 - Follow the projects of Edition #10
For Edition #10 we are doing a series of special education projects again. Thousands of primary school students contribute to an installation against child poverty, students of technasium schools are given the task to create a light garland and three talented students of the Breitner Academy are creating a light artwork under the guidance of the festival.
06.10.2021 - The ticket shop is live!
Can't wait to enjoy the best light artworks this winter with the city of Amsterdam as backdrop? We have some good news: our ticket sale is live! Decide in what way you want to experience the festival and pick a date with your friends, family, or neighbours. We will Celebrate 10 years of Amsterdam Light Festival together!
01.10.2021 - The new website is live
As of today you can find all relevant information regarding your festival visit. Are you going to experience the artworks by boat or by foot? And how will you get to the festival? Start planning now!

25.09.2021 - We present to you: our anniversary logo!
Because Edition #10 is our anniversary, where we celebrate 10 years of light art, we have designed a special jubilee logo. The logo captures the theme of this edition perfectly; Celebrate Light: 10 years of Amsterdam Light Festival. What do you think?