03.12.2021 - New: morning cruises
With the adjusted festival hours, we have introduced morning cruises from 7 - 9 a.m. Start your day off enlightened! Tickets are going fast though...
02.12.2021 - THE GRAND OPENING
Despite the uncertainties and adjustments, we have opened our festive anniversary edition during an intimate opening event. Let's Celebrate Light!

30.11.2021 - Covid update
On 26 November new covid measures have been announced by the Dutch government. For our festival this means that the lights will only be on in the early morning and late afternoon. Read more about it in our news item.
25.11.2021 - Only 1 week to go!
Can't wait until Edition #10 begins? Here's some sneak peeks for ya...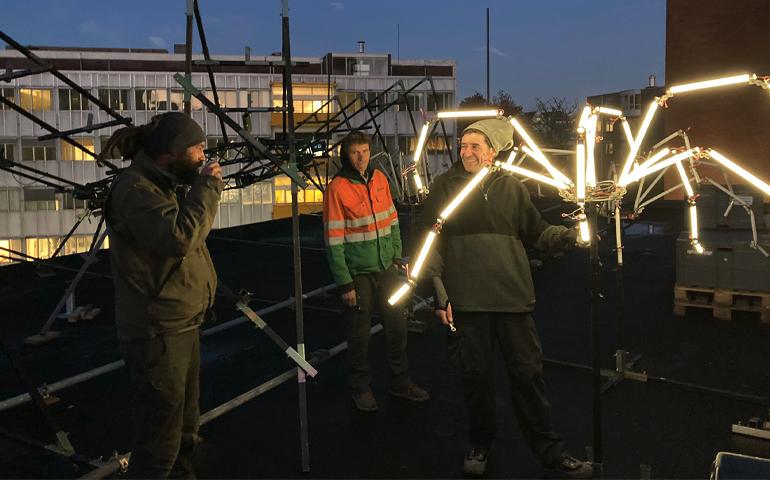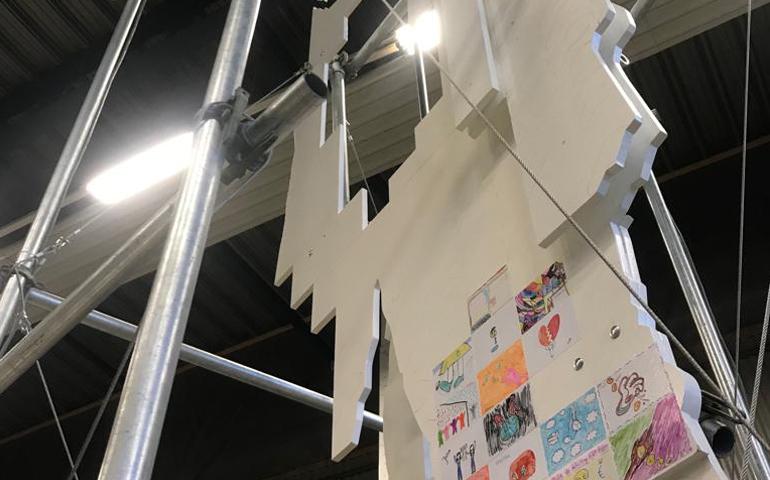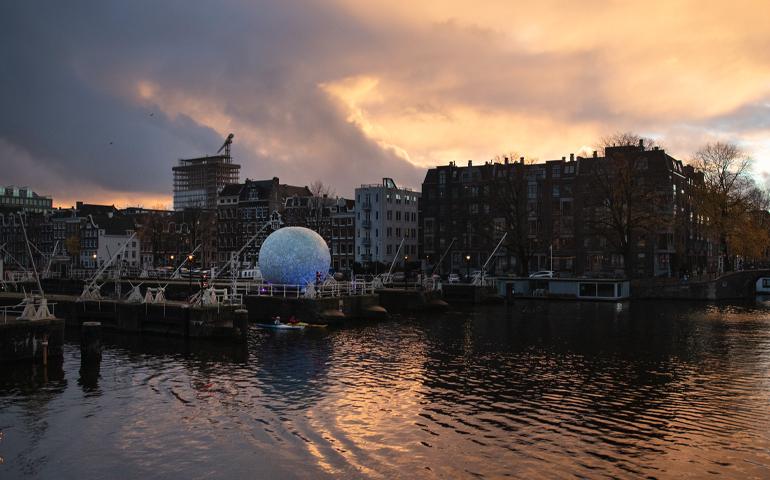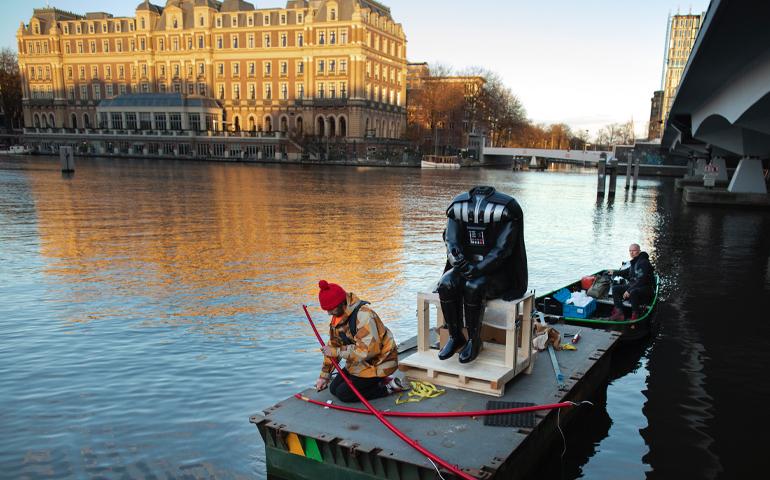 20.11.2021 - The city's getting illuminated
One after the other, the artworks are popping up all over the city. Our technical team is working day and night to make sure the artworks are ready to shine on December 2.

01.11.2021 - Construction has started
As of today, the construction of the light artworks has started. An team of technical producers and volunteers work together to install electricity, weights and cater the well-deserved lunch and snacks.

26.10.2021 - Cruise partners meeting
We invited all official cruise partners for Edition #10 to present our plans for the upcoming festival. The meeting ended with a drink and fun chats in the Capital Kitchen at our office. Cheers to Edition #10!

20.10.2021 - Follow the projects of Edition #10
For Edition #10 we are doing a series of special education projects again. Thousands of primary school students contribute to an installation against child poverty, students of technasium schools are given the task to create a light garland and three talented students of the Breitner Academy are creating a light artwork under the guidance of the festival.
06.10.2021 - The ticket shop is live!
Can't wait to enjoy the best light artworks this winter with the city of Amsterdam as backdrop? We have some good news: our ticket sale is live! Decide in what way you want to experience the festival and pick a date with your friends, family, or neighbours. We will Celebrate 10 years of Amsterdam Light Festival together!
01.10.2021 - The new website is live
As of today you can find all relevant information regarding your festival visit. Are you going to experience the artworks by boat or by foot? And how will you get to the festival? Start planning now!

25.09.2021 - We present to you: our anniversary logo!
Because Edition #10 is our anniversary, where we celebrate 10 years of light art, we have designed a special jubilee logo. The logo captures the theme of this edition perfectly; Celebrate Light: 10 years of Amsterdam Light Festival. What do you think?