ALF X FATBOY CAPPIE €10,-
€5,- ALF discount, lamp excluded

MAP/GUIDE €2,50
available at all infopoints

FATBOY EDISON THE PETIT €60,-
€5,- ALF discount
Information & merchandise
Along our new route you will find two ALF information points where you can buy a map, a Fatboy lamp and the limited ALF x Fatboy Cappie. Please note: tickets for boat tours are not available here. For tickets, visit one of the stores at the bottom of this page.
Infopoint Blauwbrug
(on the Blauwbrug)

Opening hours:
THU – SUN 16:00 – 21:00



Ontmoetingsplein ARTIS
(at the ARTIS entrance)

Opening hours:
THU – SAT 16:30 – 20:00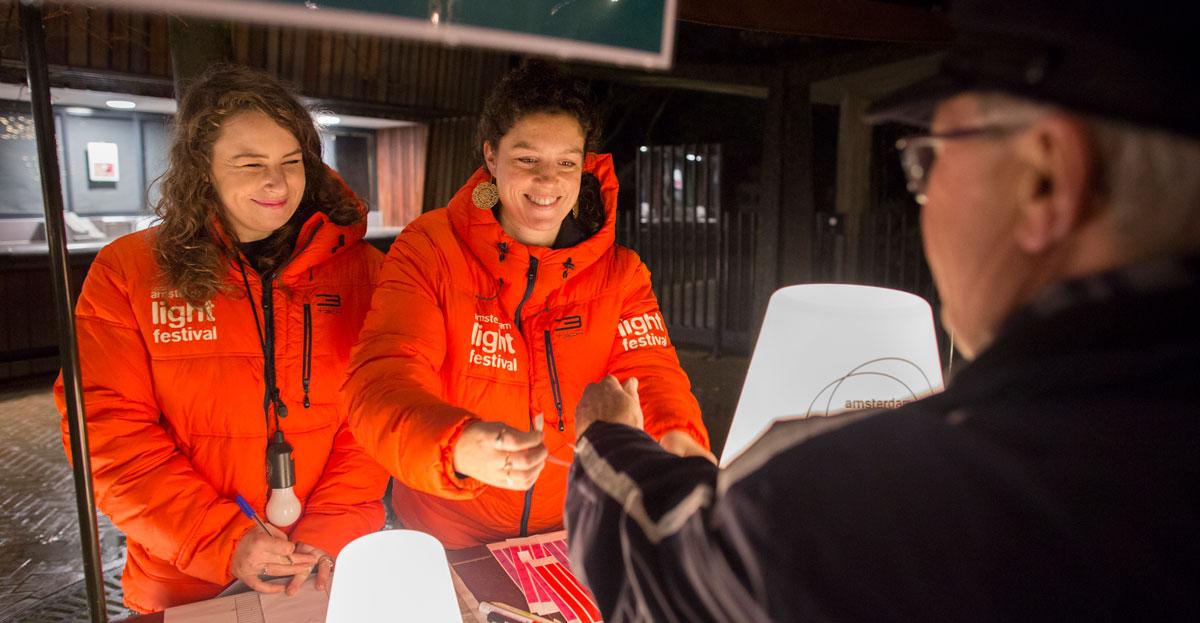 Tours & tickets
Would you like to book a tour along the exhibition or visit one of our activities? Tickets can be purchased through our website and at the ticket points below.
Stromma / Koffiehuis
(in front of Central Station)

Opening hours:
MON – SUN 09:00 – 21:00
Take left station exit



I amsterdam Store
(back side Central Station)

Opening hours:
MON – WED 08:00 – 21:00
THU – SAT 08:00 – 20:00
SUN 10:00 – 18:00

I amsterdam Visitors Centre
(in front of Central Station)

Opening hours:
MON – WED 08:00 – 21:00
THU – SAT 08:00 – 20:00
SUN 10:00 – 18:00