BARCODE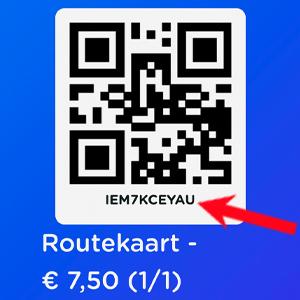 You can find the barcode on your TICKET, the tickets are in your confirmation mail. Do not use the order number! Click on the button below for more help with the activation.
GET YOUR TICKETS
Don't have tickets yet? To get to know more about the artworks and the route, you can purchase one of our walking experiences. Check them out in our ticket shop.
Note: after activaton the map is available for 48 hours and can only be accessed on one device at a time.