From the line-up: Felipe Prado
Felipe Prado invites you to communicate in the most simple way, only using your silhouette to show your message in the 434 pixels of Picto Sender Machine. The resolution of these images isn't only lower than we're used to, it is even lower than that of the first digital photo, taken in 1957.
It was very important for Prado to create an interactive artwork: "One of my works was destroyed two years ago, that forced me to understand the importance of interactivity. Nowadays, art is more democratic, less elitist; light art especially can reach an audience, but we do need to be careful not to turn into a selfie factory."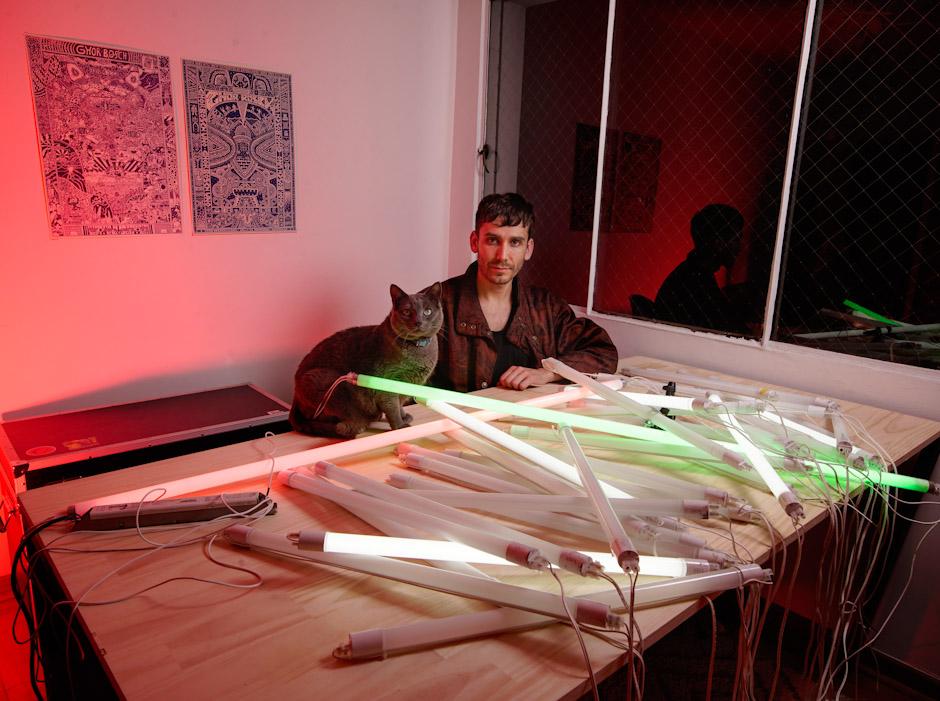 He hopes to achieve that with 'Picto Sender Machine' by bringing communication back to its absolute basis: "We need to be able to use the qualities of light in our communication, without losing our message." Prado posts the images created by visitors online (www.pictosendermachine.com) and on a special Instagram feed (@pictosendermachine).
"We need to be able to use the qualities of light in our communication, without losing our message."
Prado gets help from an unlikely source during the creation of his artwork: "I have two cats that always disturb me while I'm working, they especially like to play with the wires. One of them likes to climb on my back after a long day, but it's okay; they're a part of my team too."