We've all blown away the seeds of a dandelion. As a child, it was exciting if you could blow them all away in one swift breath, for it meant you could make a wish. OGE Group, which consists of Gaston Zahr and Merav Eitan, depicts the moment the seeds float into the air, taking your wish with them into the world.

"We love toys and games, light and the constant challenge to play between joyfulness and seriousness, silliness and fun" says Zahr. "Life and imagination inspire us the most. We dream, we love poetry."
"That is poetry and the power of the message"

And their installation 'Light a Wish' sure is poetic. Just twenty seeds (measuring 2 meters each) light up the Herengracht, but the impact is almost palpable. According to Zahr, that is understandable: "The installation is relatively quiet, relies only on white light and floats calmly, almost magically, across the Herengracht. No loudness, no changing colours- yet everybody knows the dandelions and makes a wish. That is the poetry and the power of the message."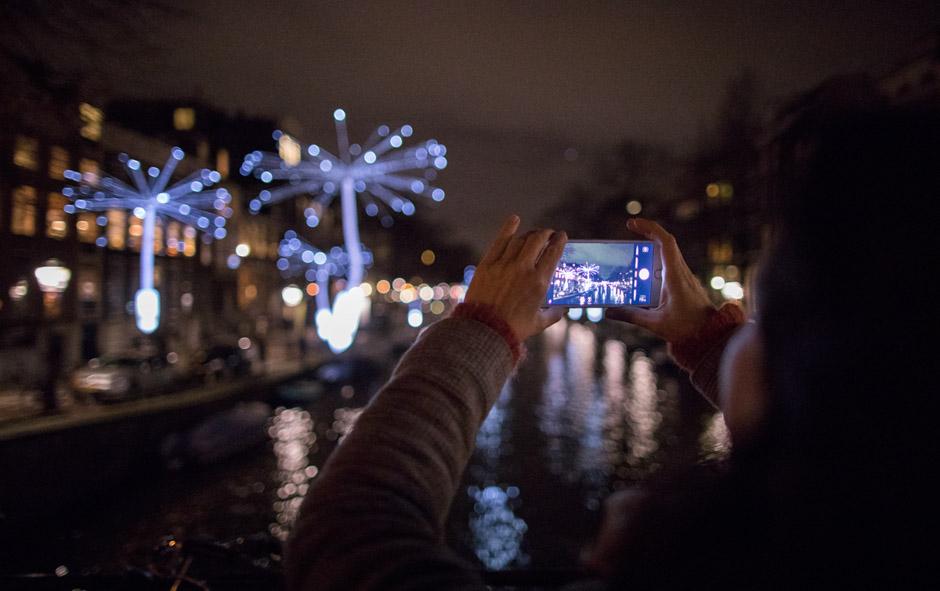 When we ask him which artwork made the biggest impression on him he initially can't think of an answer: "For us, there is no separation between life and art. Art doesn't exist in a vacuum or protected bubble." Eventually, Zahr decides: "If we have to, then I guess it would be the wonder of life, the moment you meet your children for the first time."

'Light a Wish' was adopted by Blue Boat. They've connected with the Make-a-Wish foundation, that wants to give all young but very ill patients strength for the future by granting them their biggest wish. For every sold ticket, Blue Boat will donate €0.25 cents to the Make-a-Wish Foundation. They hope to be able to grant two wishes.