Teatro Metaphora is an artist collective from the Portuguese island of Madeira. For Edition #7 of Amsterdam Light Festival they made something beautiful from discarded objects. We talked to them about their work 'Midnight Summer Dream'.
Teatro Metaphora: "We draw our inspiration from everyday life. Our artwork consists of 60 old washing machine drums. Together they represent the lead character in our story. It revolves around these objects. The message we want to convey is that people should look at everyday objects with a different set of eyes. Think out-of-the-box about how you can give them a second life."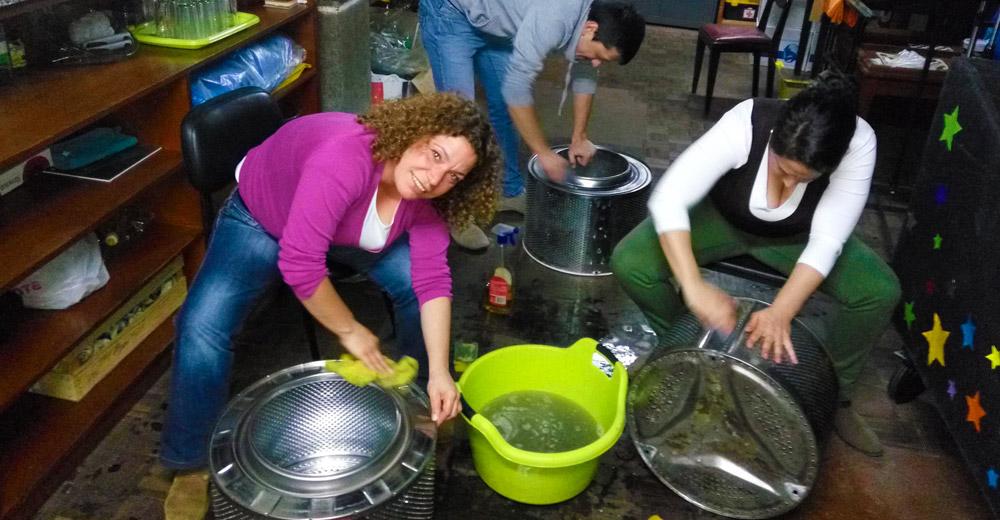 The washing machine drums hanging above the Herengracht each weigh six to eight kilos. Teatro Metaphora: "It might be fun, when you go underneath them, guess whether you can see which ones are heavier or less heavy."
"Light and colour will continue to amaze people."

The collective sees a bright future for light art: "Light and colour will continue to amaze people. They will forever be present, whether it is in nature or made by hand. Light art will always exist."