What could they mean, these mysterious 34 letters and numbers hanging between the trees along the Herengracht? At first sight, the installation looks like the illuminated decoration we know from shopping streets in the wintertime but it's definitely not.
Read more
Are you curious how you can pay with bitcoins? Allways wanted to support a good cause? You can easiy donate to Huis van de Tijd, a foundation for elderly people with dementia. With all donations we offer the residents of Huis van de Tijd a tour by boat during Amsterdam Light Festival.
Current rate (last 24 hours)
Currently donated
0,00000000
---
Current value of 1 bitcoin
Last 3 donations in the blockchain
Choose an amount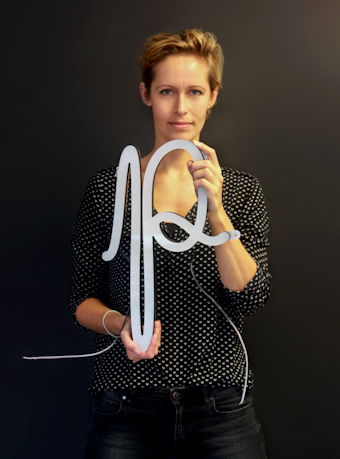 Frederike Top
Dutch artist Frederike Top (1981) studied 3D Design at the HKU in Utrecht and has since been working in Amsterdam as a product designer. In her design studio, she creates, among other things, lamps and furniture for interiors and public space. By means of small interventions that are actually large gestures, Top attempts to introduce a little poetry into the environments for which she designs. Her work often has a playful character and invites user interaction in some form.