Mission
As a festival, platform and international collaboration partner, Amsterdam Light Festival wants to enthuse, stir, inspire and activate people all over the world with high-quality light art.
Vision
In the current time of extensive and complex transitions, our 'humanity' is under pressure. The necessary changes are profound and create feelings of detachment and uncertainty. We believe that with thematic light art in public space, we can illuminate facets of the challenges of modern man in such a way that they are comforted. With this approachable culture form - which is both free of charge and indispensable, in central places - we reach a very diverse audience, who cannot easily access traditional museums and stages. Especially in the season that people are most in need of support to dispel the darkness, we provide tools to take action. People who are searching can find an anchor by making the festival together, telling it together and experiencing it together. In this way, Amsterdam Light Festival contributes to a more humane society.
Director and creative directing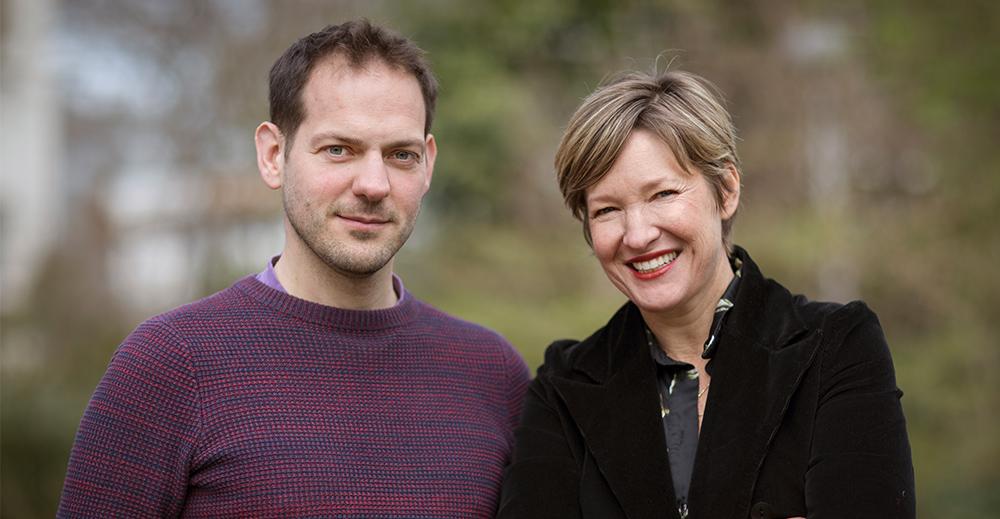 Lucas De Man & Frédérique ter Brugge
The festival is developed under the direction of managing director Frédérique ter Brugge. In addition, the festival constantly searches for artistic innovation collaborating for a period of 2-3 years with specific collectives. Lucas De Man and his Nieuwe Helden Foundation have been asked to help shape the creative direction, the story and the themes for the next two editions 2020 and 2021.
Board
Felix Guttmann - chairman and initiator
Hans Bakker - treasurer
Caroline Receveur - secretary
Björn Stenvers - member
Sandra Chedi - member
Paul Jongen - advisor
Patroness
Following Eberhart van der Laan, Femke Halsema has become the patron of the Amsterdam Light Festival since 2020. Both Edition #7 and Edition #8 were symbolically opened by her.
"The Amsterdam Light Festival is particularly dear to me because the festival not only illuminates our beautiful city with art, but also brings residents and visitors together." says Femke Halsema.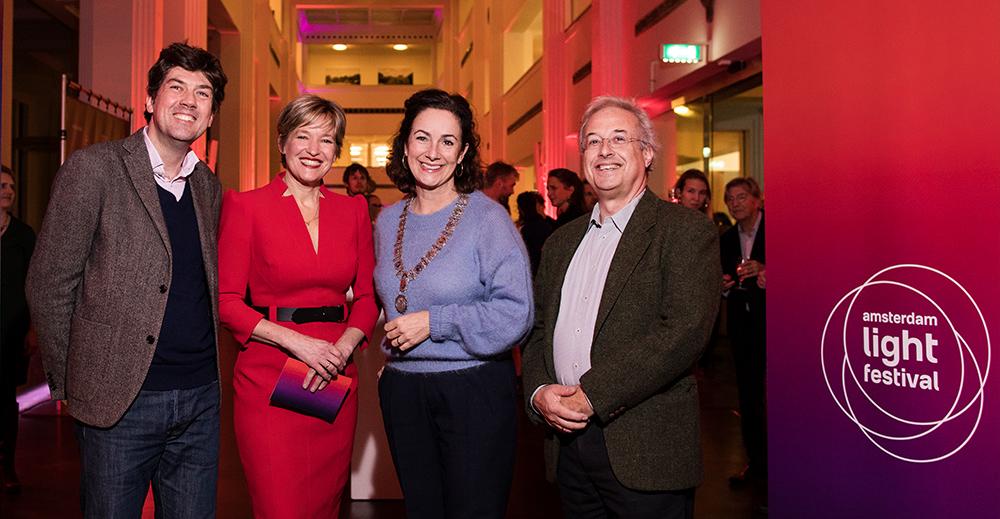 V.l.t.r Lennart Booij, Frédérique ter Brugge, Femke Halsema and Felix Guttmann, during the opening of Edition #7