After a year of being absent, the water route returns this year! Edition #10 takes place from December 2 2021 until January 23 2022. This year we celebrate 10 years of Amsterdam Light Festival, with the theme 'Celebrate Light'.
This year the most appealing, inspiring and popular artworks of the past nine editions make a comeback. A party not to be missed! Visitors can experience the festival by foot or boat together with their partner, friends and family.
Together with a team of volunteers, we will make this anniversary edition a great success!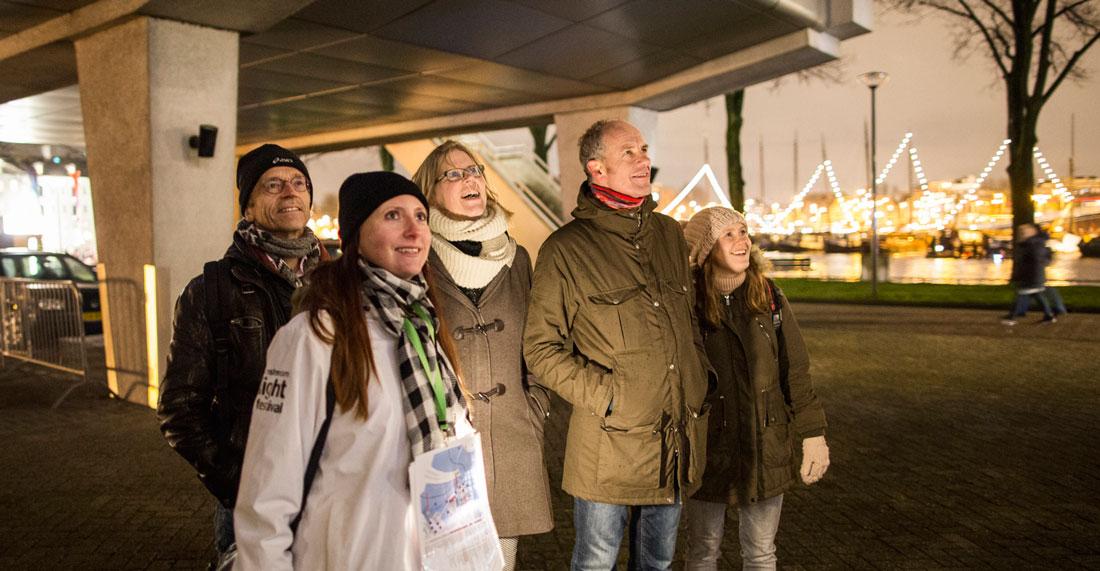 Are you
• Enthusiastic and hospitable
• Interested in arts & culture and/or food & catering services
• Being in contact with people or preparing a nice lunch makes you happy
• Willing to work during the day, evenings, weekends and/or public holidays
• Available for a minimum of 5 days
What do we offer:
• The opportunity to participate in one of world's leading light art Festivals
• Lots of contact with visitors
• Working in a team of friendly colleagues
• Experiencing the festival together with the volunteering team
• Possibility to receive a reference letter
• You're well taken care of

Vrijwilligersrollen
Crew Catering | Construction and dismantling of festival | 08.11 - 29.11 2021 and 24.01- 04.02 2022
During the construction and dismantling period, all works of art are assembled and dismantled at the same time. This is a big challenge for our production team. Therefore, for this phase of the festival we are looking for people who want to help with the crew catering to provide the production team with a delicious lunch buffet during their hard work.
• Dates: 08.11.2021 - 29.11 2021 and 24.01.2022 - 04.02 2022
• Hours : +/- 11.00 - 3.00 pm
• Working days: Monday to Friday
• Availability: at least 4 days
Info Team | Festival Period | 02.12.2021 until 23.01.2022
The official opening of Amsterdam Light Festival will take place on Thursday the 2nd of December. From that day on, Amsterdam will be illuminated for 53 days with special light artworks. Volunteers are not to be missed to provide everyone with a great festival experience! For the 'Info Team' we are looking for enthusiastic volunteers at the information point. This information point is located at the Blauwbrug, near Stopera/Waterlooplein. Many visitors come to this point with their questions about the festival and you will help them to get on the right track! You will be responsible for:
• Providing visitors with information about the festival
• Merchandise sales
• Crowd monitoring
• Selling tickets and helping visitors to start with the walking route
• Hours: 3.30 - 9.30 pm
• Working days: Thu, Fri, Sat & Sun (every day during the Christmas Break)
• Availability: at least 5 days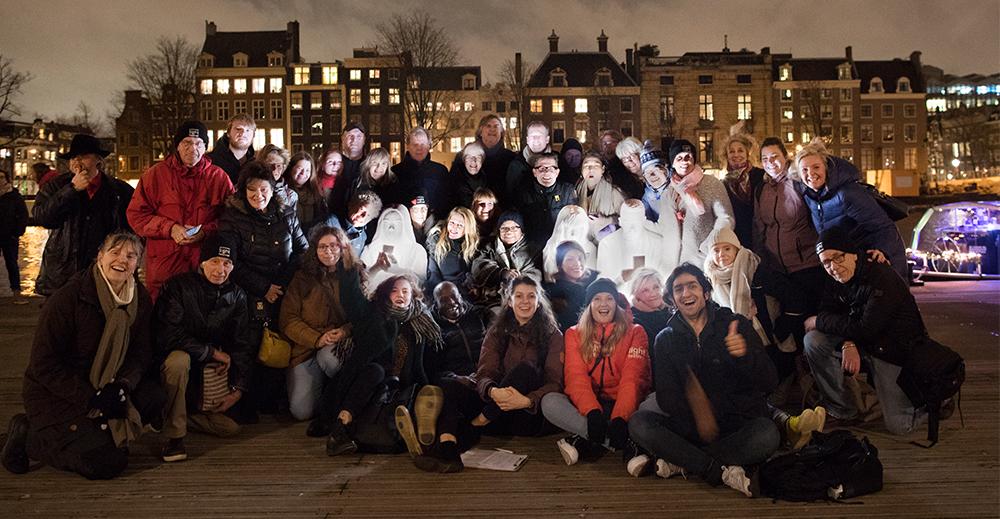 Would you like to join us or do you have quesionts?
Please send an email to vrijwilligers@amsterdamlightfestival.com