IMAGINE BEYOND
The world around us is temporary and can seem very different in an instance. We have all experience this very recently. However, the power of our imagination remains! With imagination we can exceed the here and now, to imagine the day of tomorrow however we want. Let the artworks carry you to different worlds. Look through the light and let your fantasy run wild. What do you see? Are we talking to lamps? Do we only have virtual bruggen? Does the water flow up? Join us on this journey and experience it for yourself!
Do you want to receive the latest news during the festival? Click the button below to subscribe to our weekly newsletter.
FESTIVAL NEWS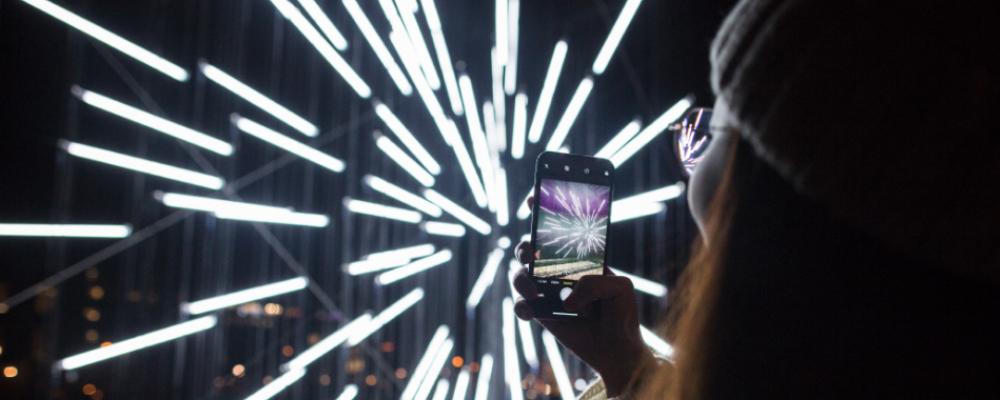 PRACTICAL
The 20 light artworks are placed in and along the canals of Amsterdam Centre-East. From 1 December until 22 January the lights are on daily from 5.00PM. Until 11.00PM you can enjoy the special light sculptures by foot or via the water (on New Year's Eve until 8.00PM). Want to know how to get there? Click the button below for more information.
DIRECTIONS
TICKETS
With one of our cruise or walk experience you will get to know everything about the festival, the theme and the light artworks. Listen to the official audio guide on board of a cruise, or let the skipper tell you all the stories. Walk past the artworks with the digital route map, or use the sailing map and go out on the water with your own boat. Get your tickets now and ensure yourself of an unforgettable experience this winter!
TICKET SHOP
SPECIALS
During a memorable evening we put eldery citizens in the spotlight with specially organized cruises. Next to that, we involve younger generations through our education projects where we enthuse and teach them about the importance of (light) art.