Workshops
In the first workshop, the children were introduced to the Amsterdam Light festival. They learned about the working method of the festival: from the open call and submitting the concepts to the opening of the festival. The students thought about the requirements that a work of art must meet, because it is outside for 53 days on the quay or even in the water.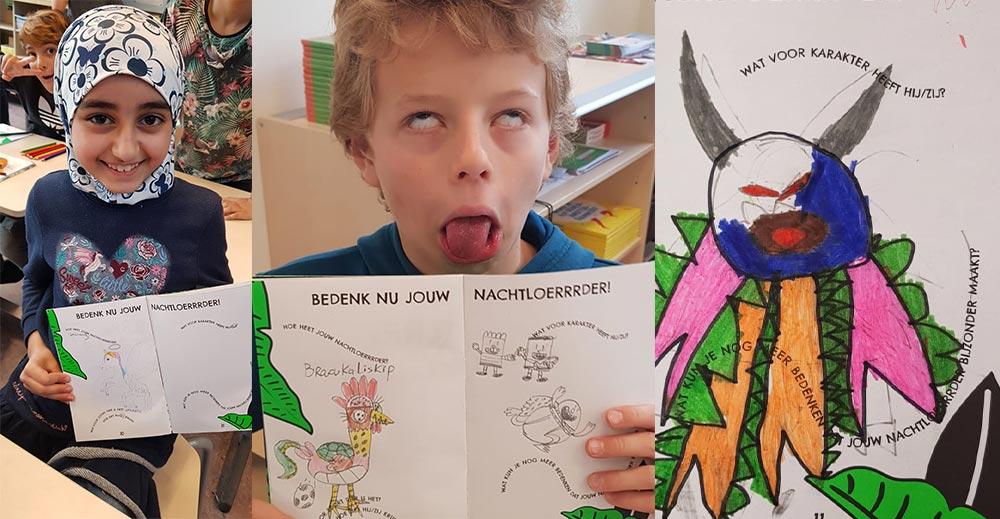 In the second workshop, the children met the artists' collective 72andSunny Creative Collective. Together with them they made the artwork, which was part of the festival. Time to get started! The children learned about how animal eyes work and designed their own Nachtloerrrder.
Designing an artwork ... and coding it
But .. how does a drawing become a light artwork? To do this, the design had to be translated into code! With the special programming tool Scratch, the children programmed the eyes all by themselves. They coded the shape, color, the pattern of the iris and the movement of the eyes. This allowed them to wink, look away and roll their eyes.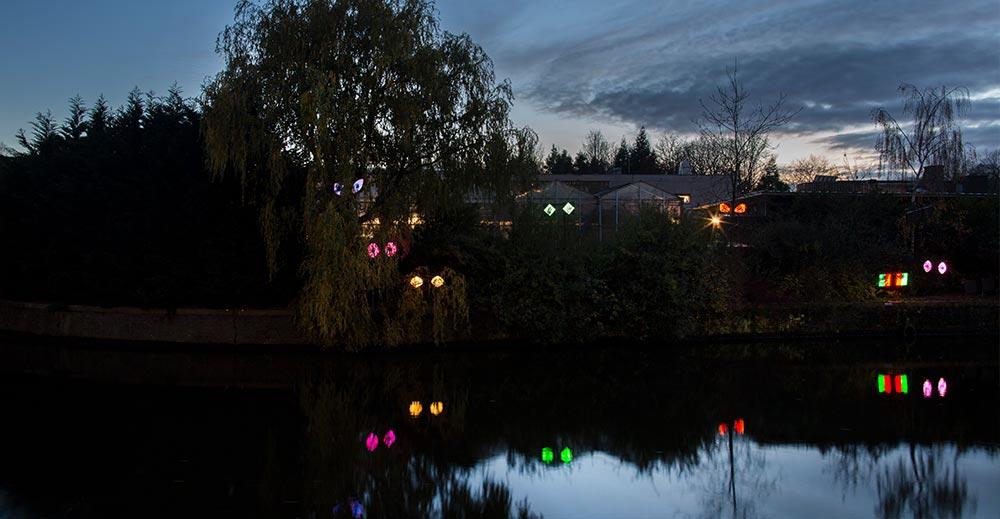 And then the big moment, the opening of Amsterdam Light Festival. There are works of art by artists from all over the world. One of the works of art was made by the children themselves! During a special premiere trip, the children showed their self-made Nachtloerrder to their family.


The education project 'De Nachtloerrrders' was realized in collaboration with Juf op Straat, 72andSunny Creative Collective and 850 schoolchildren.