Together the circles form different patterns – sometimes fitting precisely into each other, and other times producing a chaotic image. "The idea behind my work is rather simple - order and chaos always alternate. One cannot exist without the other," tells Kamps.
"The way in which the concept is implemented makes it special. Due to the continuous rotating of the circles, it was a technical challenge to develop the installation and to make it work."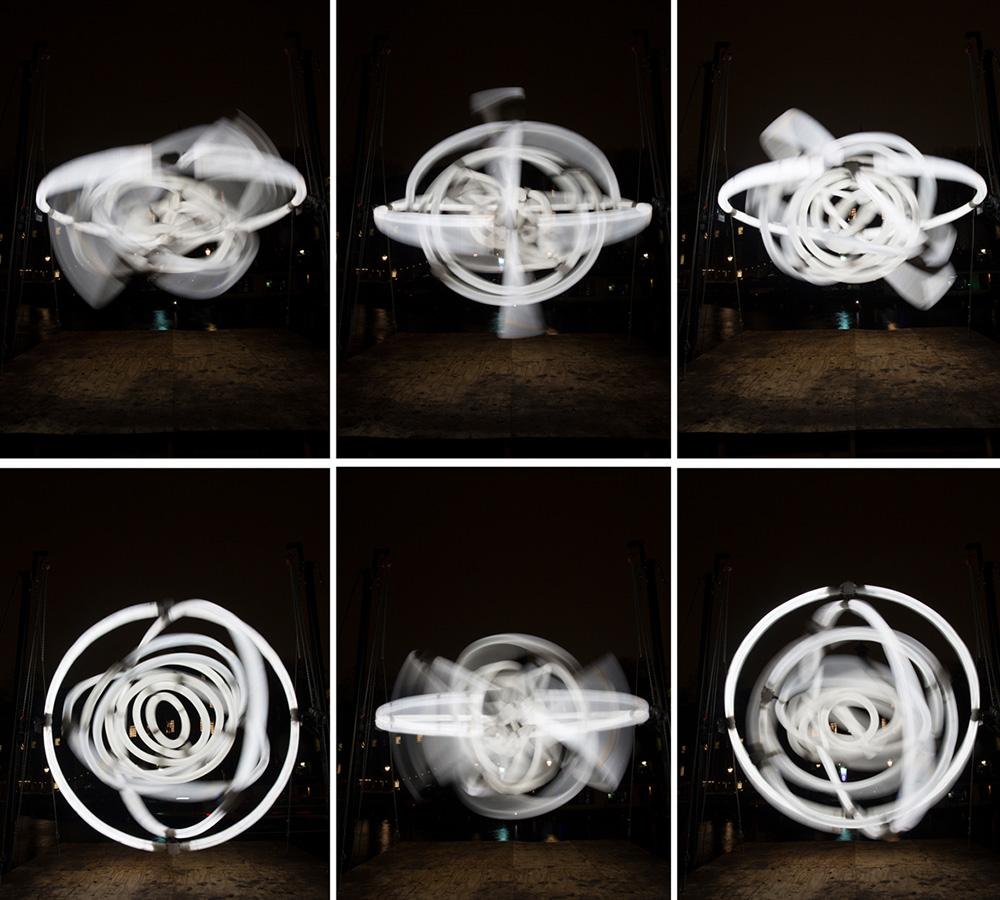 Many of Kamps' works are temporary installations in public space. Amsterdam is familiar territory for the artist; he grew up there as a child. Kamps: "The city has changed in the meantime, but Amsterdam kept its attraction on me. It's a city with an international vibe - it is open to the world, but has the looks of a village." He also seeks that openness in his work. Kamps: "I like to make art that can be experienced on different levels. Work that is interesting for different ages, both for people with and without knowledge of art. It has to be accessible. That's why I love a festival like Amsterdam Light Festival. It's a public event in the city, open to everyone."