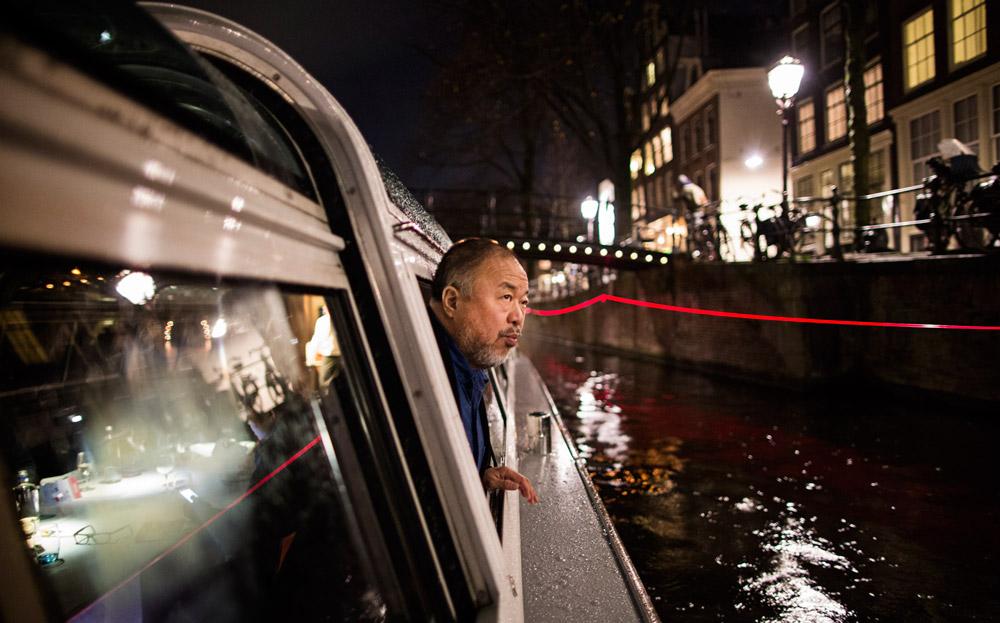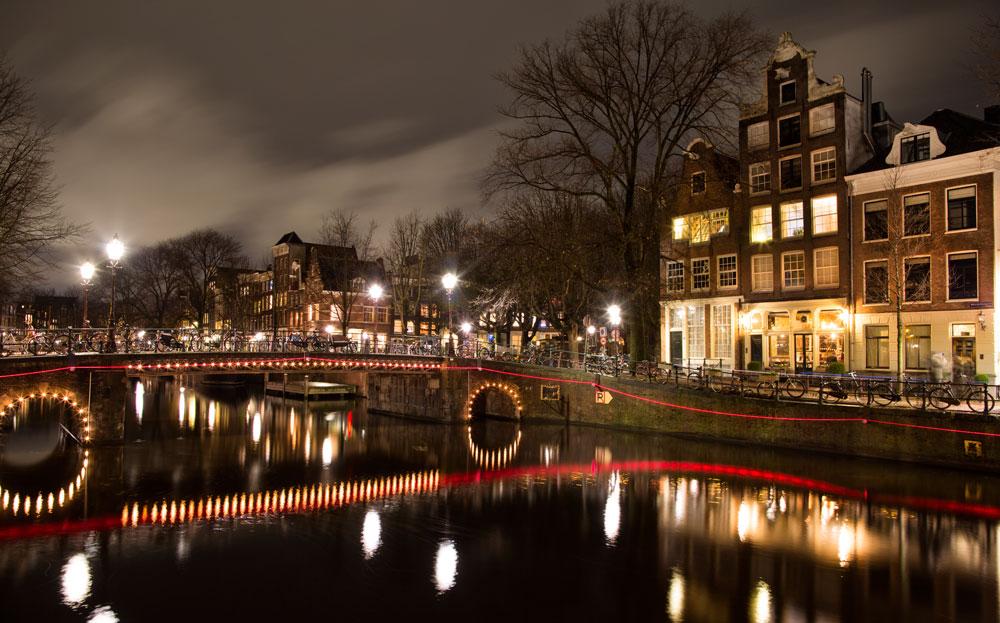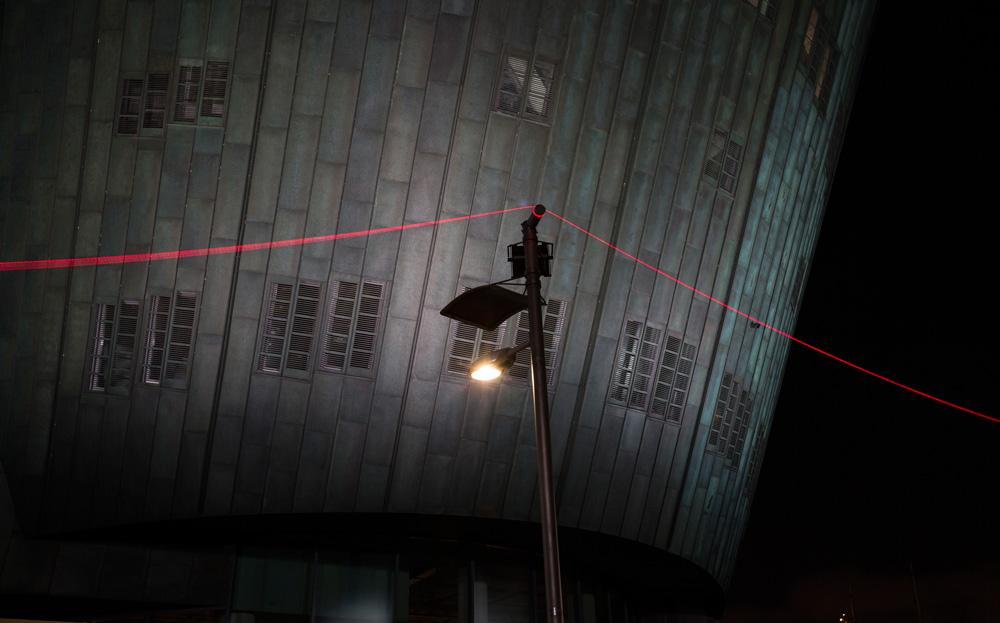 The artwork thinline at edition #6 of the festival
About 'thinline'
With his large installation 'thinline' artist Ai Weiwei literally drew a 6,5 kilometer long light line running through the city of Amsterdam, representative of a border of sorts. With 'thinline', Ai Weiwei provokes discussion about the meaning and the consequences of boundaries: who determines the limits and who guards them? Who has access, and who is refused? Does the boundary protect or exclude people?
The artist was inspired by the 'eroev', a border that Orthodox Jews draw for themselves with a thin line in their neighbourhood, within which they are allowed to transport objects outside their home during the Shabbat.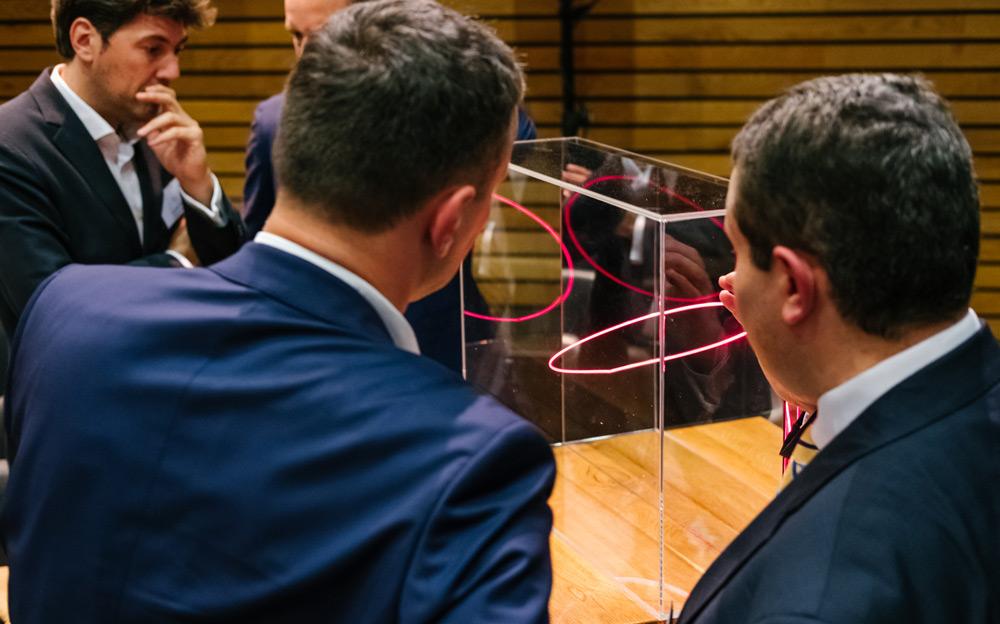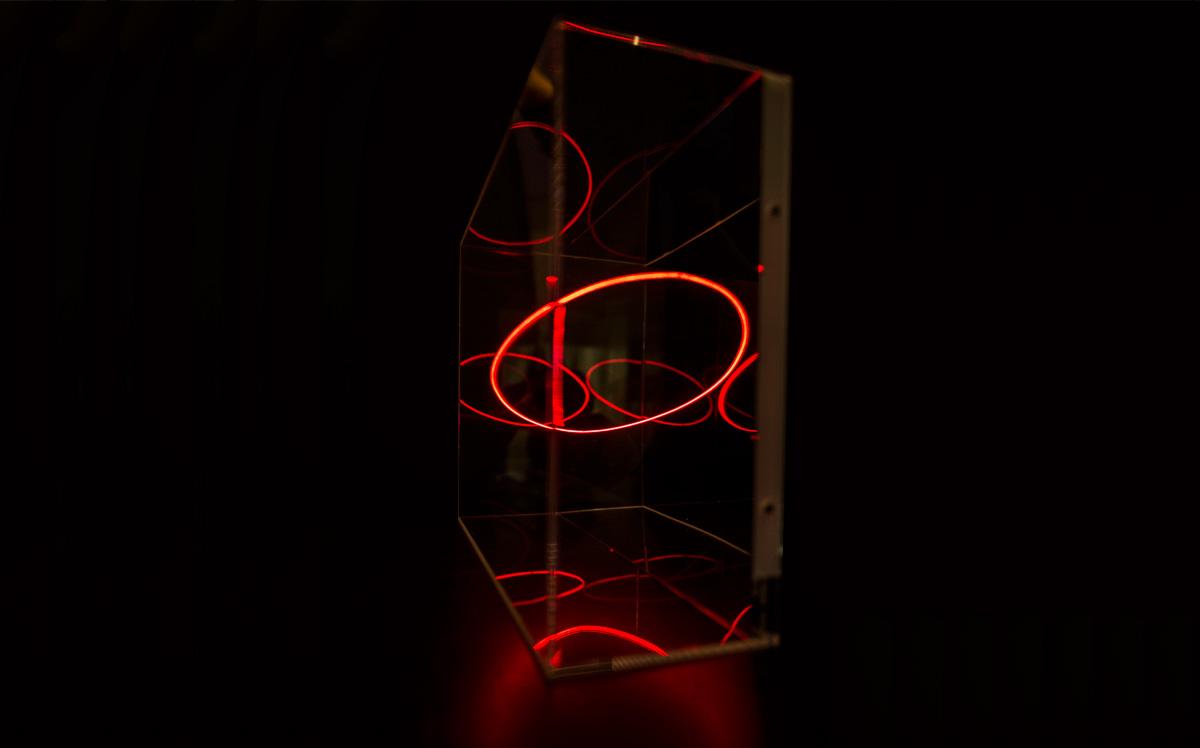 Limited Edition 'thinline'
Especially for the festival, Ai Weiwei designed 'thinline' in limited edition: 100 unique copies made from the same light line as his larger work. The fiberglass is developed from real glass which makes the light radiation even to all sides. The light in the fiber optic is generated by a red laser.
Specifications
| | |
| --- | --- |
| - h. 50 x w. 50 x d. 25 cm | - Acrylic case |
| - PMMA Mirror | - Corning® Fibrance® Light-Diffusing Fiber |