Het Licht van Jan by Matthias Oostrik
This work is activated by pedestrians, who walk on the narrow sideways of the tunnel at Kattenburgerstraat. In the darkest parts of the tunnel they create waves of projected light. On the walls the light moves along with the passers-by, while the light on the side walk softly flows. With this composition, Matthias refers to the past of the railway tunnel: multiple natural and manmade waters flowed here, like the Oer-IJ, the Keerweersboom, the Kattenburgergracht and the Binnenhaven.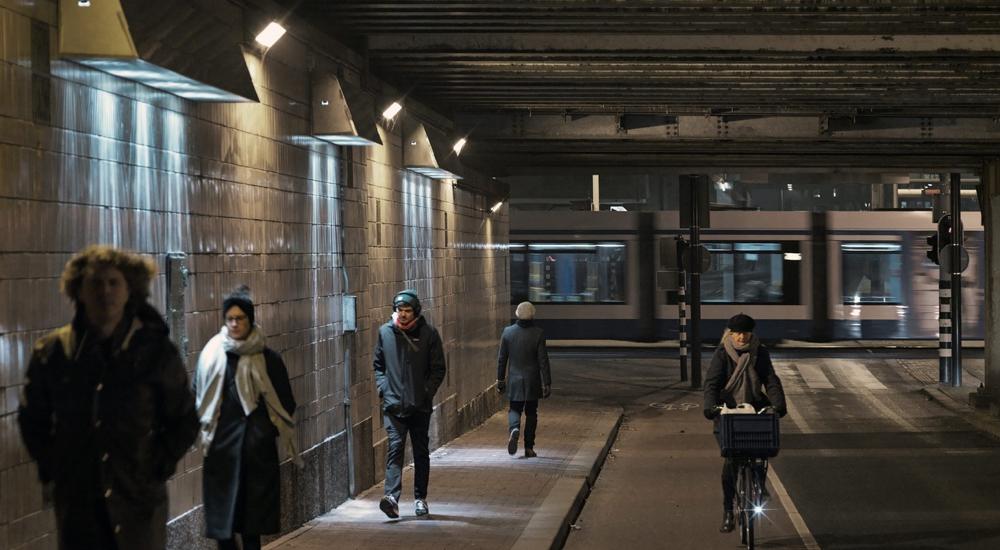 Waterballet by Kamiel Rongen (for De Kleine Komedie)
Kamiel Rongen creates hypnotizing work. It's so good, you almost can't look away. He creates landscapes, makes water and paint fly and, with that, makes use of nail polish, glitter, passion fruit seeds and a bunch of liquids. He makes close-up videos of the bright paint traveling through an aqaurium. You have to see it to believe it. 'Waterballet' is projected on the walls of the empty hal in De Kleine Komedie. You can view the work when it gets dark outside. Next time you go on your walk through the city centre, take a look at Waterballet, it's definitely worth it!
Neighbours in Osdorp work together on an artwork against litter (with Recycle Valley)
On the 16th of December the artwork made of three penguins was revealed. The penguins are filled with litter collected by neighbours. They've all worked hard these past few months to make the artwork come to life. The goal of the work is to raise awareness for the global waste issue, starting small, in Amsterdam. The three penguins can be admired until the 23rd of January in Langswater at Osdorp!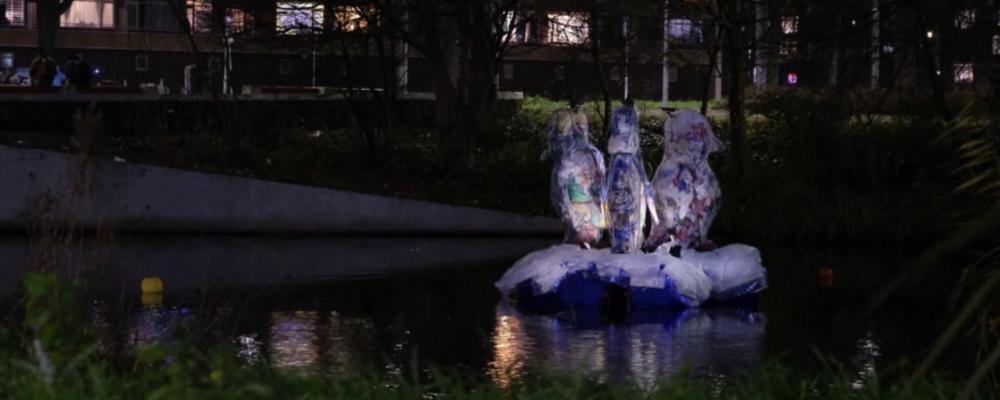 Meet the New Species by Vladimir Grafov
'Meet the New Species' consists of laser projections on the water and qauys of the inner harbour at the Marineterrein. The projections and laser animations are artistic interpretations of algorithmically processed computer and robot data. In a way, the lasers scan the environment and reveal a hidden reality of sensoring and data processing, one that cannot be seen with the naked eye. Grafov makes use of data from the Roboats; unmanned vessels that are being developed on the Marineterrein by the AMS-Institute and MIT. The work can be viewed until January 28.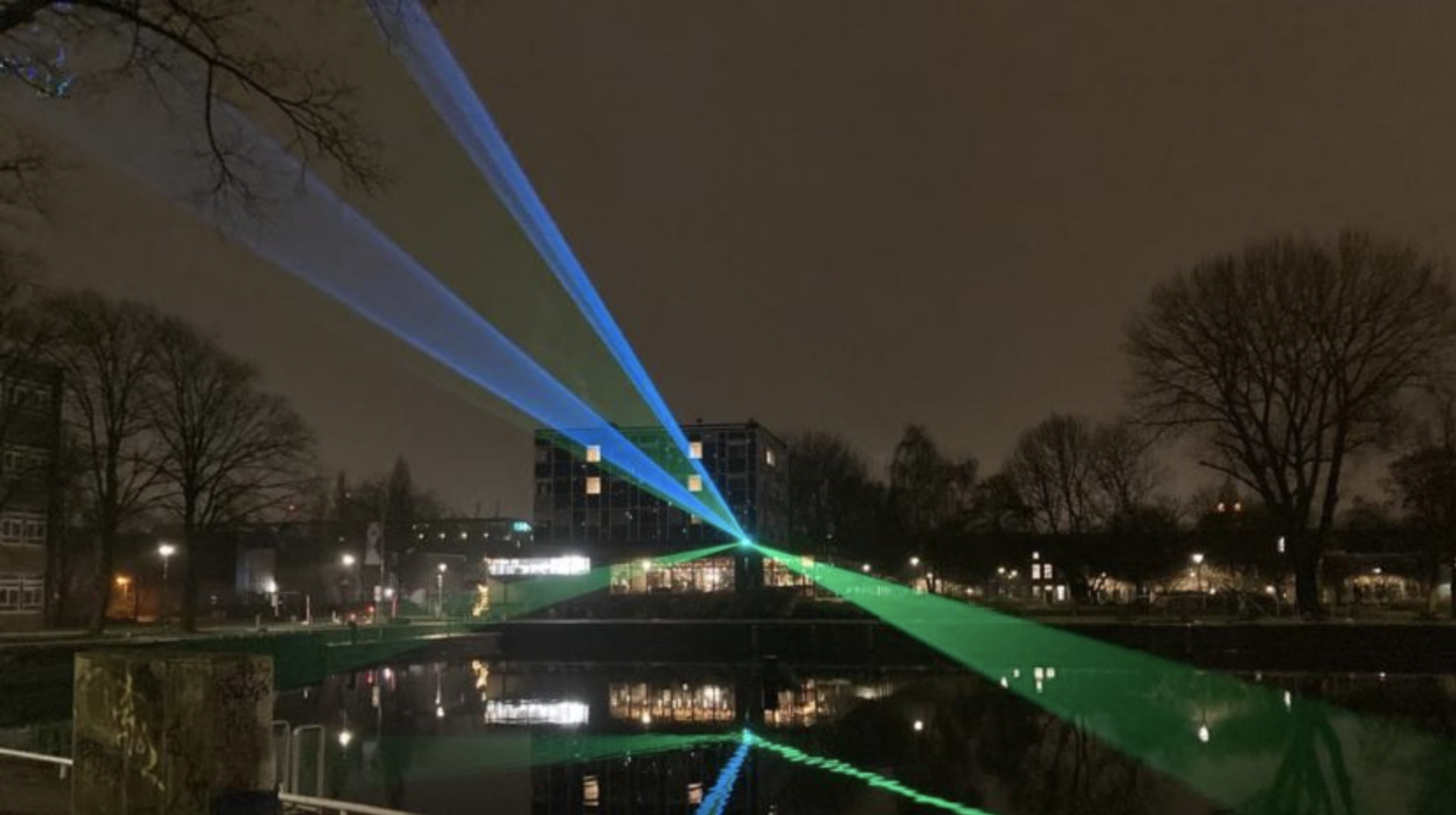 From AMS to AM5
In the next 30 years, the Dutch population will grow with 5 million inhabitants. What if they (or a part of them) were to move to Amsterdam? The city would be just as populated as the city of Paris. The Why Factory/TU Delft partnered up to show what Amsterdam could look like in the future. Around 50 master students, guided by Winy Maas, developed ideas of a future city. A dense, inclusive, accessible, self-sufficient, biodiverse, blue, open, historical, productive, healthy and circular metropolis. This video shows the broad range of ideas. Not so much light art related, but surely worth watching.