23.11.2021 - THE GARLANDS
Last week, and the upcoming weeks, the students will present their garlands. They will be judged on the originality of their idea, the garland itself with its use of light and their enthusiasm during the presentation. Below you can see a few garlands made by different groups.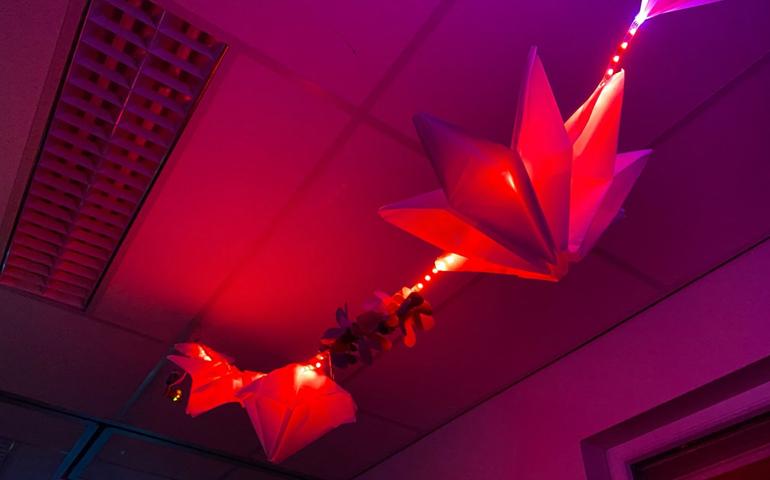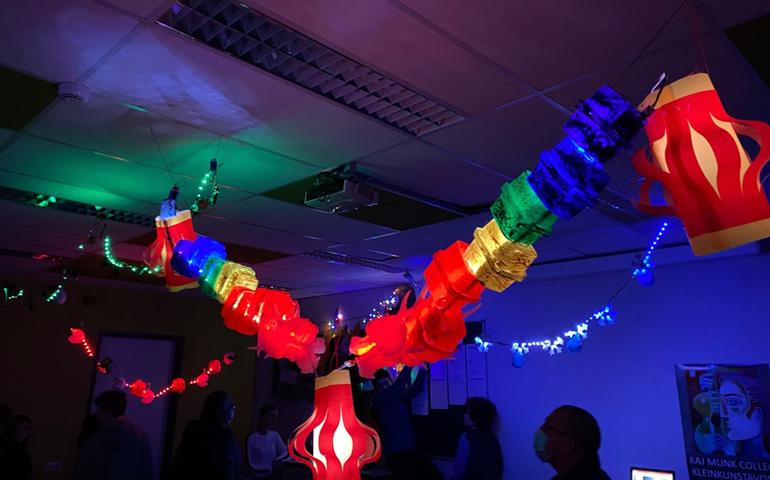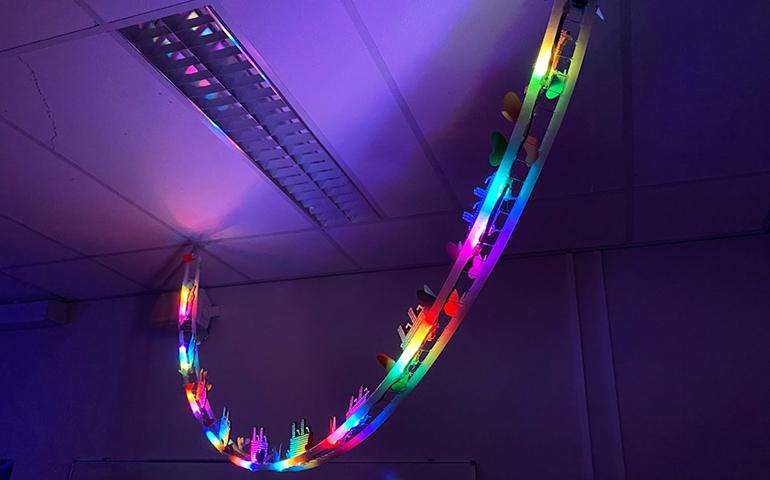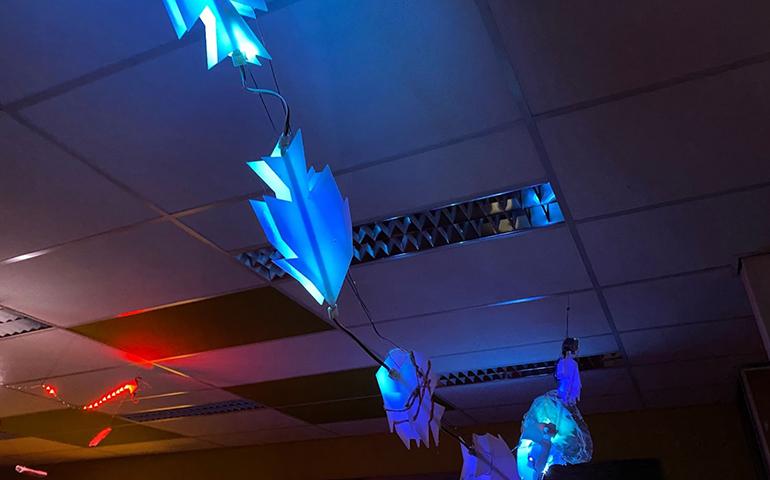 16.11.2021 - FINAL RATING
Every group has now created a real light garland. The final rating and grading can begin! A lot of different ideas have been worked out. What grade would you give the garland below?

26.10.2021 - TECHNICAL FEEDBACK
The students are busy with their garlands. This week Eibert has passed by the schools to see how the groups are doing. There were many fun garlands! Eibert gave technical feedback, to elevate the quality of the prototypes. We're wondering what the garlands are going to look like...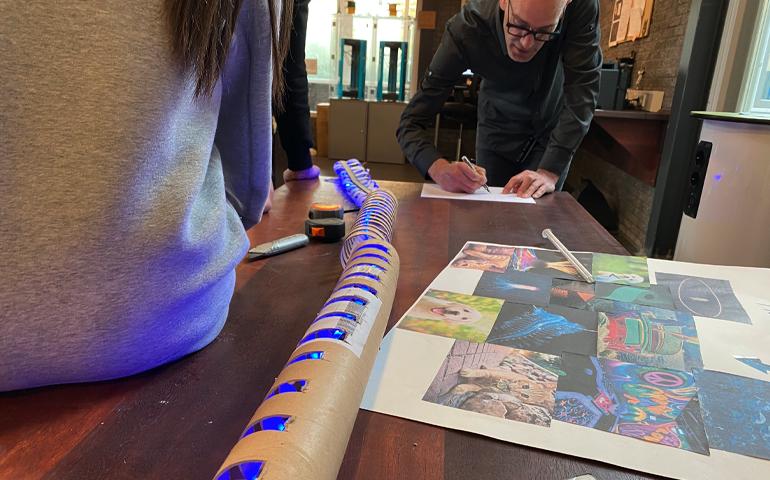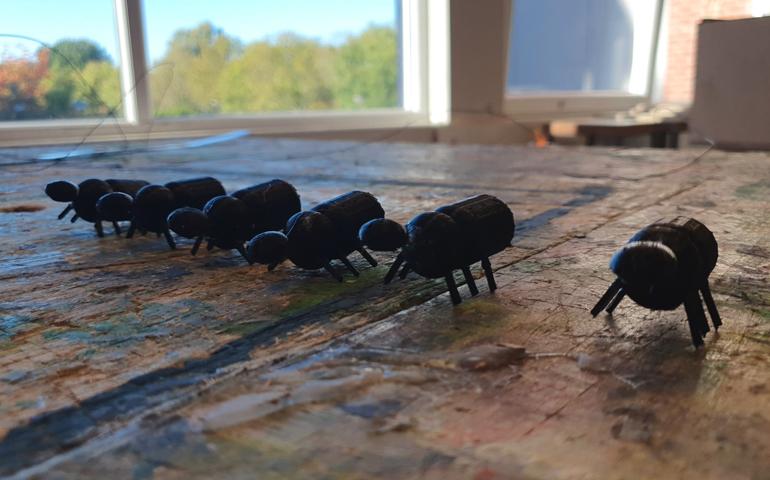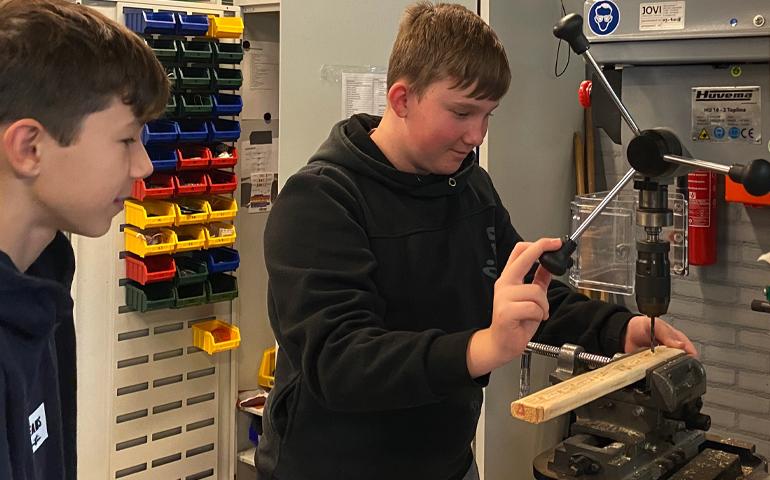 21.09.2021 - WORKING WITH LIGHT
Today the students are not in a class room, but at the NDSM-werf! They're visiting the studio of Eibert Draisma, where he gives an inspiration workshop. With an arduino, a laptop and an LED strip they have to experiment with light. When each group manages to light up the LED strips, they work on s combining different materials with the light. They examine the effects and rhythm of light, which they can program with the arduino. Below you can see some of the experiments!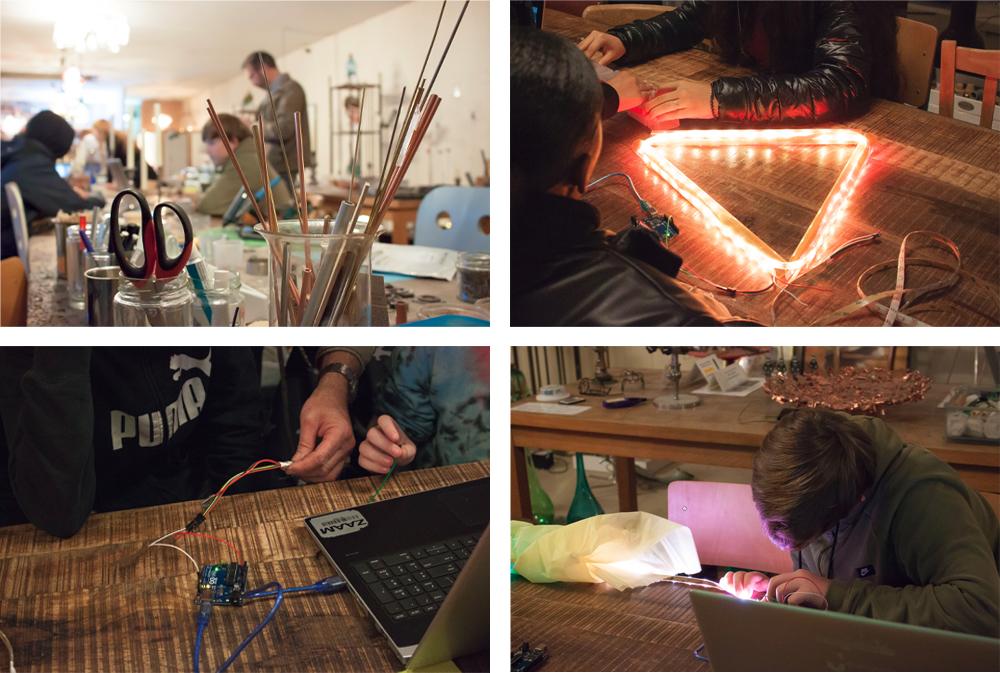 13.09.2021 - BRAINSTORM!
Roos Hollander (curator Amsterdam Light Festival) and Eibert Draisma (designer, inventor and artists) host a brainstorm class. The students have to individually pick a subject, look for keywords and make a moodboard. The moodboard consists of a collage of pictures that have to do with their chosen subject. Many ideas were come up with, such as fireworks, amusement parks, Las Vegas and basketball.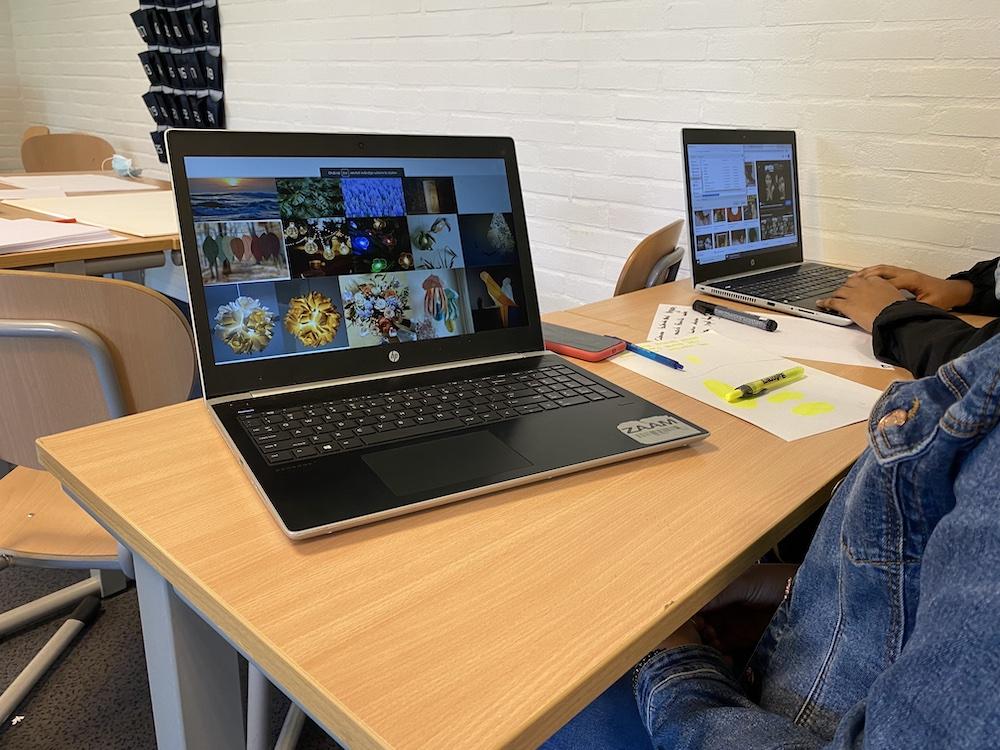 02.09.2021 - THE ASSIGNMENT
Students from Caland Lyceum, Damstede Lyceum, Ir. Lely Lyceum, Ijburg College and Kaj Munk College will receive a special assignment concerning the tenth edition of Amsterdam Light Festival:
The instructor expects a prototype of a light art object, which appeals to people of all ages and cultural backgrounds. The students must create a festive garland and has to be in line with the assignment's requirements. The idea behind the object is this year's festival theme: Celebrate Light, where the creative use of light is of high importance.
The teachers give an introduction lesson about the managing of a cultural festival like Amsterdam Light Festival. Students get to know the history of light art and they get to see a sneak peek of Editon #10.
Project partners: