UPDATE 19.10.2020 - Try-out time!
Last weekend we tested our workshop. Ten children from the Boekmanschool were researches for a day. It was a great succes! A few adjustments and we're ready to go!



UPDATE 17.10.2020 - Jasper from Company New Heroes
Meet Jasper, one of the inventors of the project. What makes this project so special to him? Jasper: "⅓ of Amsterdam consists of water. Now we have a superficial relationship with it: we sail on it and swim in it. But the water is much richer! It is an enormous source of life and clean air for the city. That is, if we take good care of it. With this project we put the importance of oxygen-rich water in the spotlight! "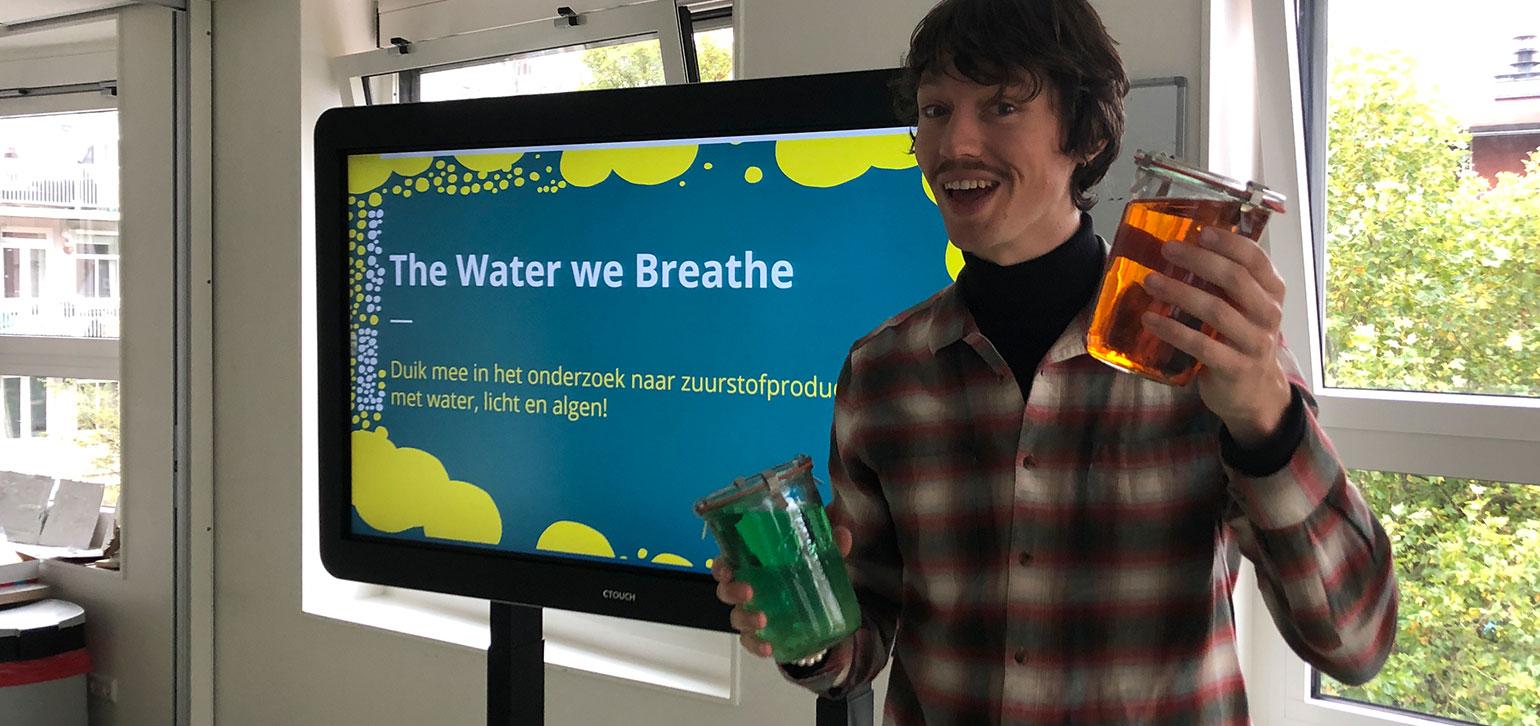 UPDATE 01.10.2020 The research started
Samples from the canals, streams and ponds, it is all tested with special equipment by researchers at the University of Amsterdam.

UPDATE 22.09.2020 - How to: collecting a water sample
Iris & Chiara are conducting a research about water at the University of Amsterdam. They are helping the students to investigate the quality of the water in Amsterdam. They explain to primary school students how to best collect water from their environment.
PROJECT PARTNERS
Curious to find out more about other projects? View them here.