De Nachtloerrrders
72andSunny Creative Collective
Is it an owl, over there in the tree? A cat stuck between the branches? Or perhaps a curious squirrel? Hidden between leaves, bushes, and trees, we see strange eyes lighting up and looking at us. Friendly blue eyes, and terrifying red eyes – each reflecting a unique personality.
Together they form De Nachtloerrrders, a work of art created by 800 Amsterdam schoolchildren, who were invited by 72andSunny Creative Collective. "Eyes are the mirrors of the soul," is the well-known saying. Eyes, therefore, lend themselves well to expressing different personalities.
Hundreds of children between the ages of 8 and 12 let their imagination run wild and thought about both existing and non-existent creatures, which you might encounter in the urban jungle of Amsterdam. Their designs are alternating on the twenty pairs of eyes that are attached to the plants. 72andSunny Creative Collective: "These mysterious new animal eyes shine out at us from the darkness of the trees and bushes just outside the grounds of ARTIS, disrupting our feelings of safety and security in our natural habitat. However, they also raise questions: Is this the future of evolution? Can we trust them? Are these animals dangerous or friendly?" During the workshops, the children go through different phases: from research, concept, sketching, and development to coding - with their self-designed eyes as a result. Not only the technological aspect is central, but also the functioning of animal eyes themselves.
"Our biggest challenge was to translate the hand-drawn designs of the children into light art. After all, the success of De Nachtloerrrders stems from their imagination and the creatures they create."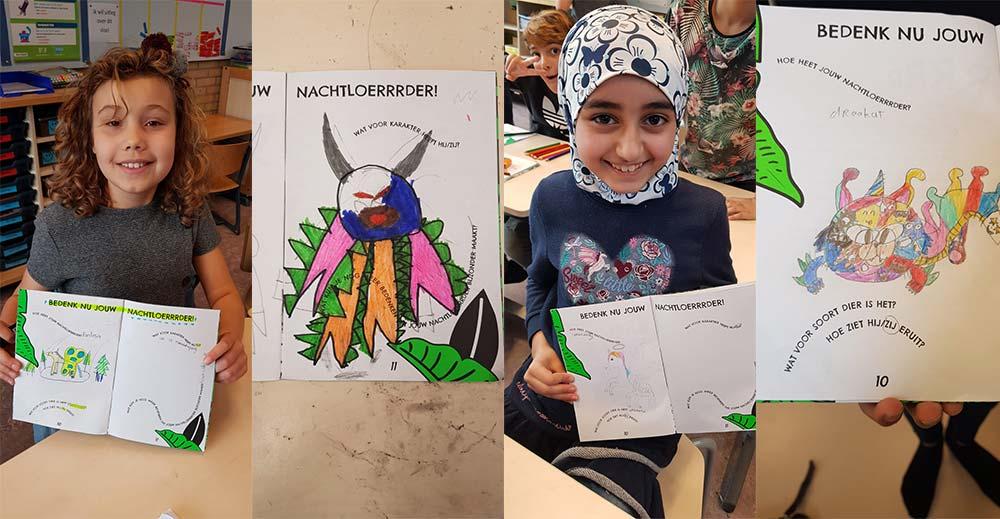 This way, the children were awakened to a range of valuable skills for the creative industries at a young age. 72andSunny Creative Collective: "Our artwork is intended as a blank canvas onto which children can create and, in the process, discover what it is like to be a light artist." De Nachtloerrrders is part of Amsterdam Light Festival's school project, which has been organized annually since 2012 in collaboration with Juf op Straat. During several workshops, primary school children work together with an artist on a work of light art that is shown at the festival.
72andSunny Creative Collective
72andSunny Creative Collective is a creative team of writers, designers and makers, and is part of the Amsterdam hub of the international marketing, advertising and design agency 72andSunny. The creative agency has offices in New York, Los Angeles and Amsterdam and distinguishes itself through optimistic and daring campaigns. It is the first time that the collective has created a light artwork.