One Lamp
Henneman himself describes One Lamp as a 'standing drawing'. That drawing - from an ordinary desk lamp - consists of a long, smooth line of light, which is not carried by the paper but by the air. The handmade glass tube with neon light beautifully reflects Henneman's signature.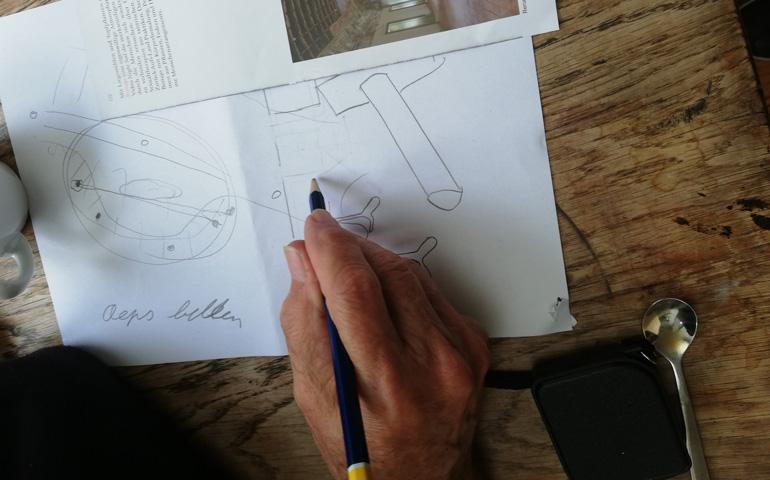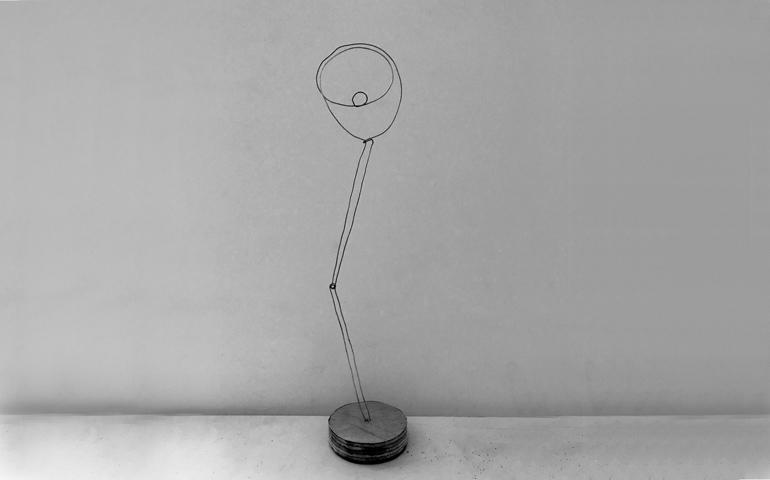 It's not surprising that Henneman chose to enlarge a desk lamp into a work of art. He sees beauty and even poetry in everyday objects that we might not even notice, including a box, a pair of scissors, a stack of paper and a pencil. He takes them out of their context, brings them back to their essence and it's hard to lok at them in the same way. Since 1993, Henneman created desk lamps as a standing drawing in all kinds of variations, formats, and materials. One Lamp is the first small, free-standing version that he has made in neon light.
Neon light
Each individual One Lamp is hand made by master glassblower Ed Leder of Scheveningen Neon Lewa, one of the last companies in the Netherlands that produces neon objects. The manufacturing process is labor-intensive but produces a very special result.
A glass tube with the right diameter is heated up to 650 degrees and then bent and blown into the right shape. Under pressure the tube is filled with luminous neon gas. Fluorescent powder on the inside of the glass ultimately ensures the right color.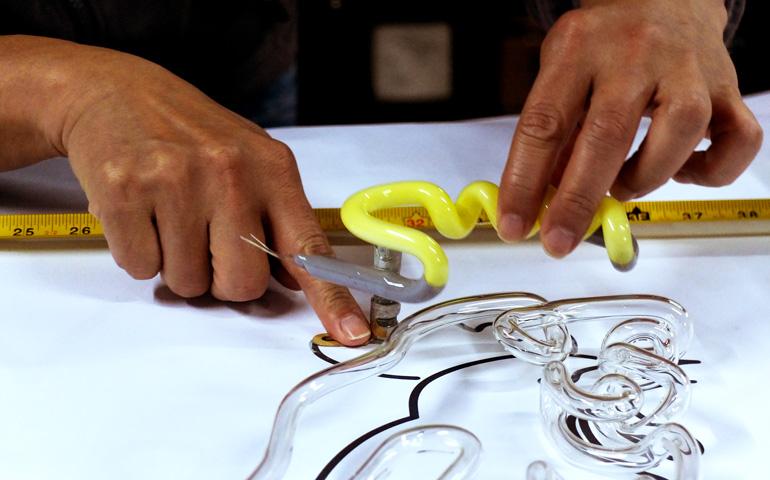 Neon has a special, almost magical light quality that is clearly visible from afar. Since its introduction at the World Expo in 1893 in Chicago, it quickly became immensely popular. Due to the growing number of alternatives - especially LED light - neon objects have become rare nowadays. The craft of neon blowing slowly disappears.
Specifications One Lamp
| | |
| --- | --- |
| - h. 88 x w. 20 x d. 13 cm | - glass, argon, acrylic |
| - edition: 65 + 10 A.P. | - EU grounded plug (220-240 V) |