THE PUBLIC'S FAVOURITES ARE: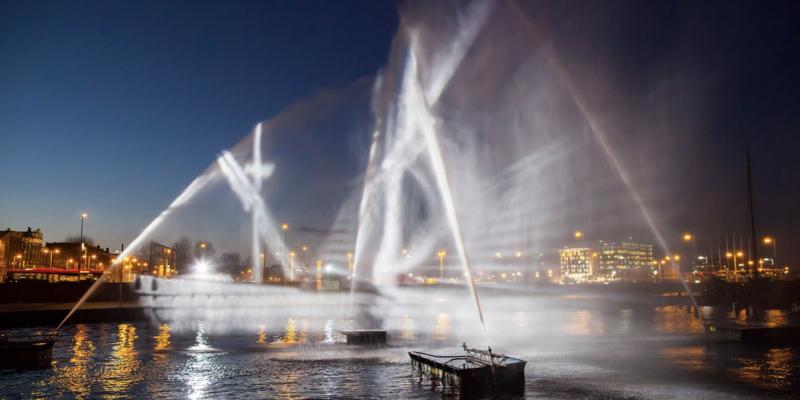 The Flying Dutchman is back. The seventeenth-century ghost ship is anchored in the water of Amsterdam. When the weather is calm, the ship rests on the water surface unmoved, but when the wind starts to blow, it comes to life.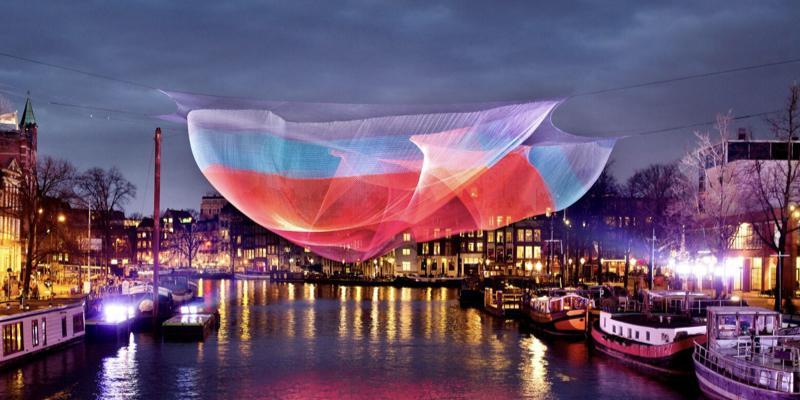 '1.26 Amsterdam' is a reference to the earthquake in Chile that took place in February 2010. This event caused that day to be shortened by 1.26 microseconds.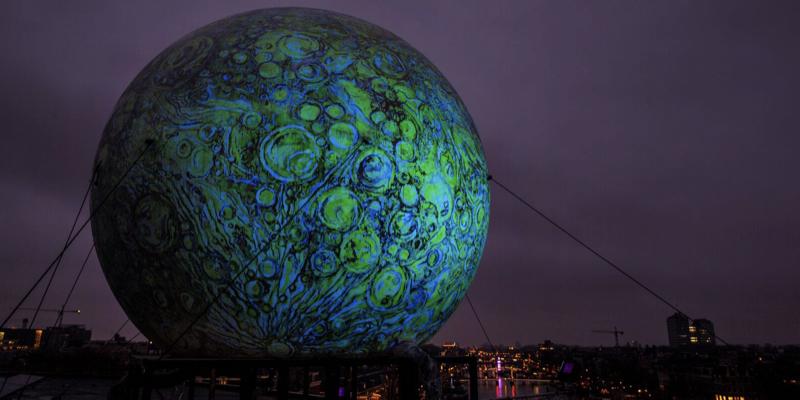 A huge 'moon' overlooking Amsterdam?! Stichting Barstow painted a balloon of six meters wide with glow-in-the-dark paint. This fake moon looks almost bigger than the real one (which has a diameter of 3475 kilometres).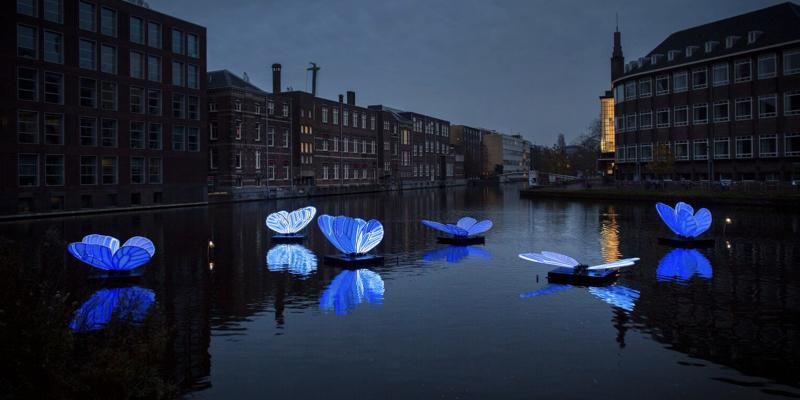 Seven gigantic butterflies have landed on the surface of the canal. The butterflies not only rise and fall with the movement of the water caused by passing boats, but their wings glow blue against the dark night.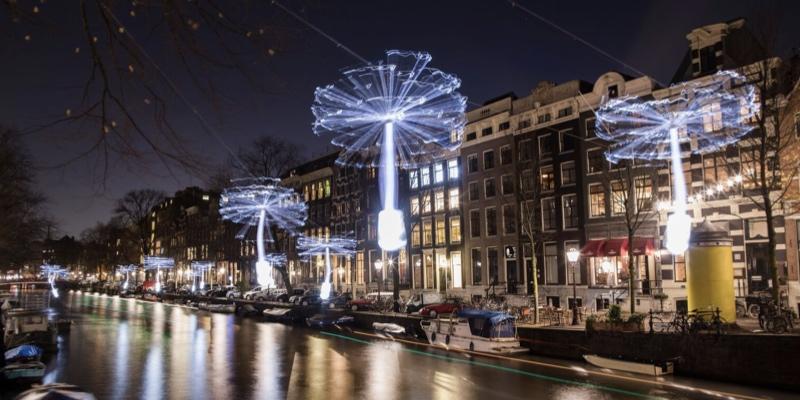 Make a wish before you blow the fluff from a dandelion into the air – everyone knows this game. Light a Wish visualises the moment the seeds disperse in the air, taking your wish with them into the world.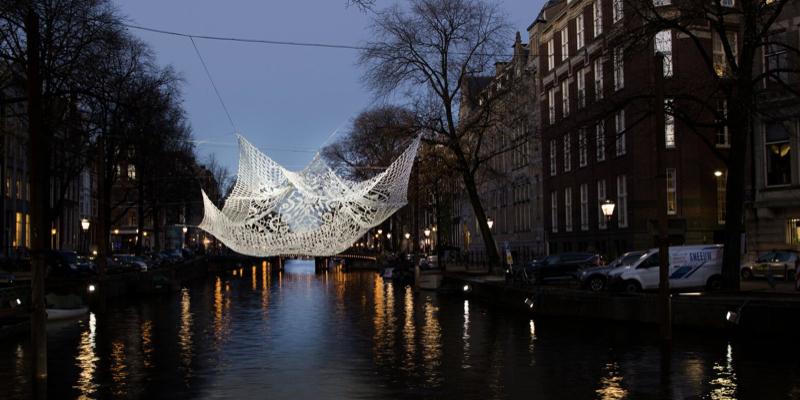 Like a flying carpet, this work gives you a magical feeling. It is actually a piece of lace that mimics a winged cap, which is part of traditional Dutch folk costume.
ON TO EDITION #10
Thousand of you have cast your votes the past days and we have received many beautiful responses: thank you! The winner of One Lamp has been selected and has been notified. We are now going to work hard to provide these six artworks with a spot for Edition #10. Want to secure your spot? Get your ticket vouchers now!