EDITION #10 AND COVID-19
The current Covid-19 measures have a huge impact on the festival. Just one week befor the festival it became apparant that all organized (group) activities were partially, and later fully, prohibited, which means that we cannot cover the costs already made for the light art. Luckily, our light artworks are still illuninating the city and we are doing everything to make sure we will be there again next year. Together we can make this happen!
PURCHASE A COLLECTOR'S ITEM
Our artists are also making a contribution. In the Collector's Gallery you can find unique items from our collection and from the creation process of the artworks. With a purchase you not only support our festival, but you will acquire an exclusive eyecatcher for your home or office space. New items will be added regularly. Look at the current availability below!

MAKE A DONATION
You can transfer any amount via Tikkie; follow this link or scan the code below. Many thanks!
You can also donate via bank transfer:
Stichting Amsterdam Light Festival
IBAN: NL10ABNA0402383443
Bic/swift code: ABNANL2A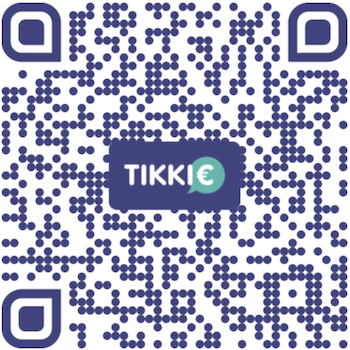 Organizations and individuals can adopt one of the highlights of this edition. Do you have a passion for light art and want to enable to illuminate the city again next year? Send an email to info@amsterdamlightfestival.com!
ANBI FOUNDATION
Amsterdam Light Festival is a not-for-profit foundation. The event is a private initiative in collaboration with the municipality, the cultural sector and businesses. Without the help of our enthusiastic partners, sponsors, funds and volunteers we could not exist. Next to that, we have an ANBI status, which could have tax benefits regarding larger donations.