The blue light that can sometimes be seen at night in Amsterdam during welding work on the tram rails, inspired Gabriel Lester for his work of art.
"A few years ago I saw a film in which the characters walk past the welding work at night. In the film, the light creates large shadows, cast sky-high on the city's buildings. I have always remembered that image - to be able to make a lighting installation with it now."
Lester had previously worked with the arm of a welding robot for his video work Choreography, which was purchased by the Stedelijk Museum. I used the robot's arm as a camera arm to film landscapes in the Alps. Projected side by side, these images can be experienced as a kind of dance. "In this new work for Amsterdam Light Festival, I am returning to the technique for which the robot is intended."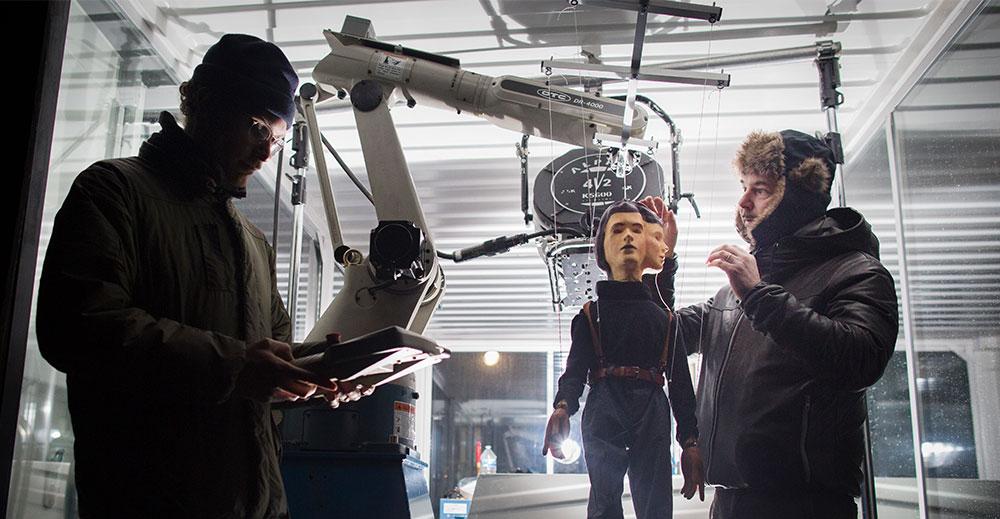 Nobody challenges the relationship between the puppeteer and the puppet, because the puppeteer - the welding robot - is a soulless instrument itself. The tension can be felt in the way the dance is performed too. Lester: "For the choreography of the puppet, I searched for a form of dance that consists of interruptions and breaks." In short, a fascinating scene reminiscent of the jerky movements of a stop-motin film.
This artwork is supported by: ROLAN ROBOTICS & NEMO SCIENCE MUSEUM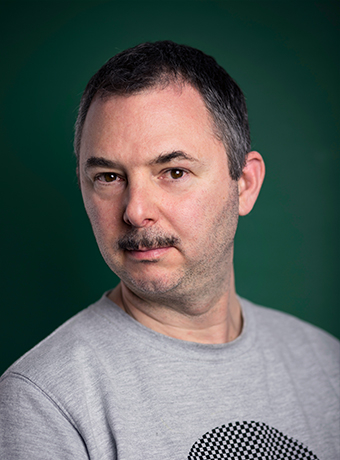 Gabriel Lester
Gabriel Lester (NL, 1972), born and raised in Amsterdam, started his career as a music producer and writer. Later - during his education at 'de Academie St. Joost' in Breda, 'de Hogeschool Sint-Lukas' in Brussels and the 'Rijksacademie voor Beeldende Kunsten' in Amsterdam - he developed not only as a visual artist but also as a film maker. Illusions, light and sets are therefore important elements in his work, which is always about time, space and memories. Lester's oeuvre consists of installations, performances, film and video art, and in addition he creates large projects in public spaces on commission.