"We love the darkness. Without darkness, light is pointless."
Light is an essential element in Utskottet's work. The artworks and installations developed by the collective are diverse. Swings that make music based on movement, for example. Or life-size blocks with words on them, that allow you to compose your own poem. They create all their work themselves in their studio in Malmö. The artists are highly skilled technically and work with various materials, from wood to metal to water. Where do they get their ideas? Utskottet: "YouTube, really. We regularly watch technical discussions about sensors, sound, and light."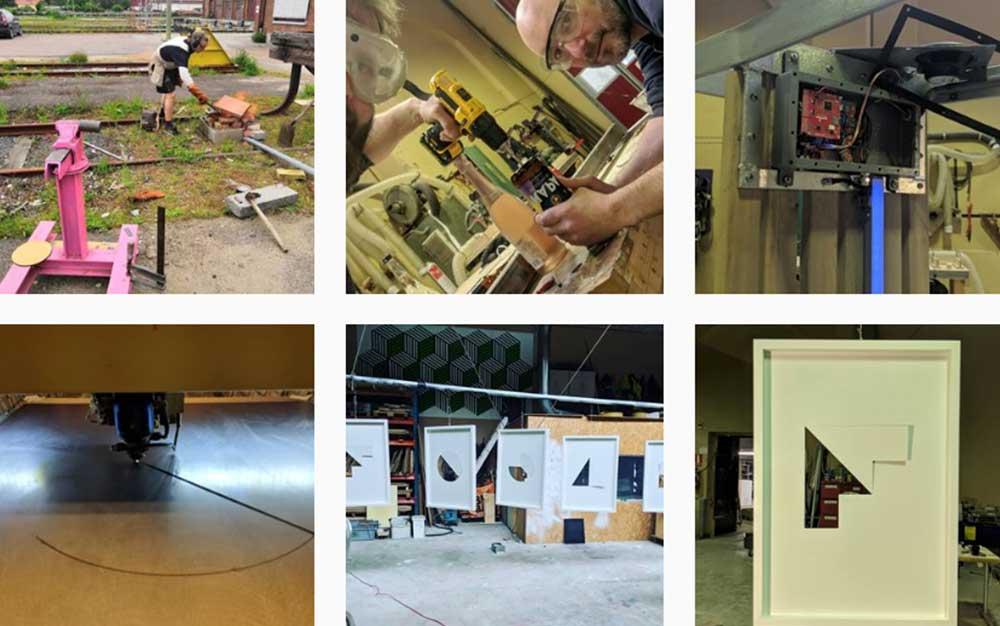 Photo: On their instagrampage, Utskottet shares their working process.
The work of other artists forms another source of inspiration. Upon asking which work made a lasting impression on them, they reveal at our request: "The ICE Hotel in northern Sweden. A hotel and art exhibition made of ice from the Torne River, which reincarnates each year in a brand new design."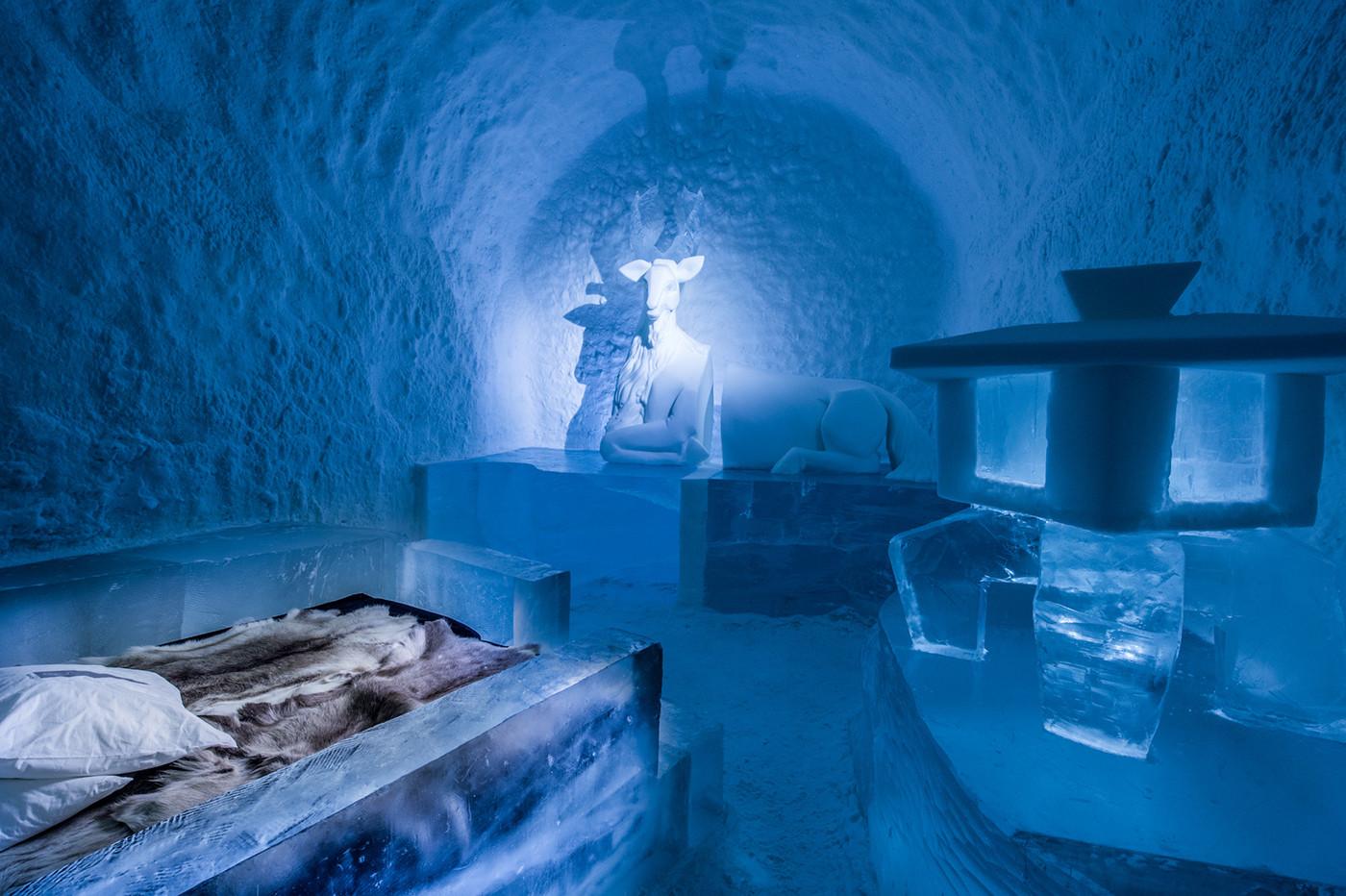 Photo: The ICE Hotel, made from water form the river Tornel; every year there is a new design.
Olof Wiese (1976, SE) and Edvin Buregren (1978, SE) run design studio Utskottet ('the committee' or 'sprawl') together. They design and build interactive works of art for the public space that revolve around light, sound, and movement.