19.01.2023 | THROWBACK
For the eighth year in a row, three students of the Breitner Academy (Amsterdam University of the Arts) have created a light artwork. Under the guidance of teachers, technicians and festival staff they delved into the theme Imagine Beyond and created the artwork 'To Merge'. Below you can find some photos of the process!
SKETCHING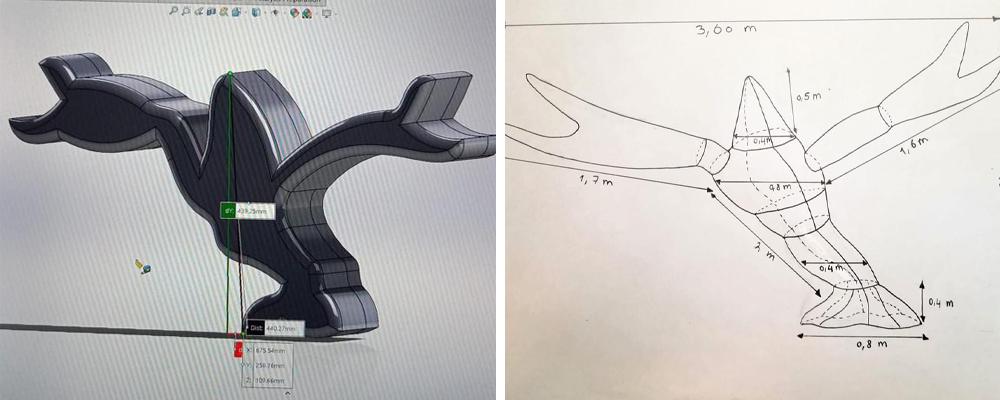 TESTING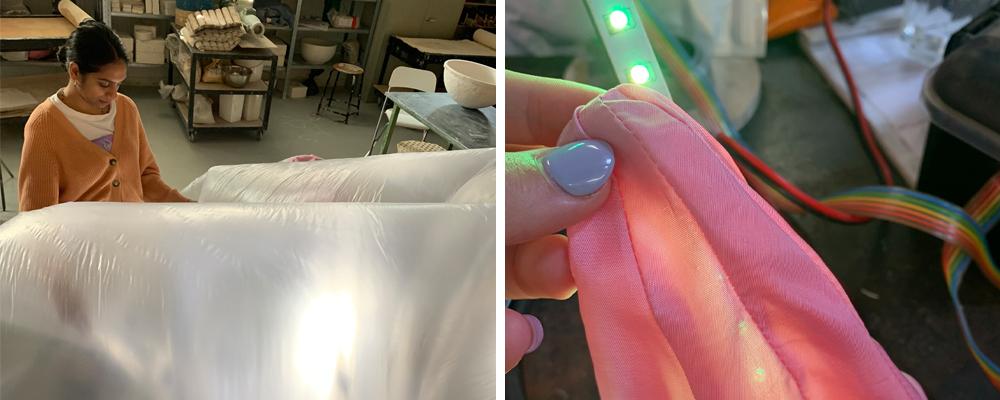 BUILDING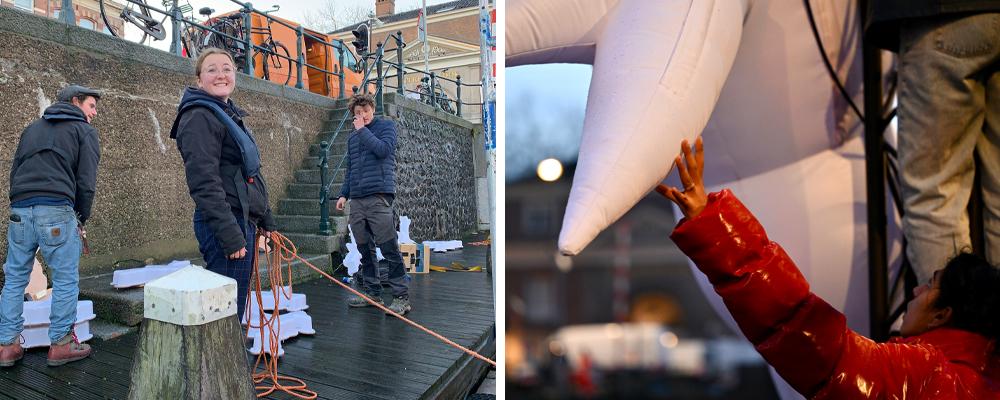 08.12.2022 | IN THE MEDIA
We are very happy to see that our festival is well-received by the public! Also the press has noticed us and some great interviews have taken place with our artists and artistic team. Take a look at some publications below (in Dutch):
'De magie van bewegend licht' (NRC)
'De lampenkap die vriendelijk oogt' (Volkskrant)
'5 kunstwerken die je moet zien' (Het Parool)
'Een hommage aan de gloeilamp' (De Telegraaf)

02.12.2022 | GRAND OPENING
Yesterday the grand opening of Editie 11 took place! There were speeches from deputy mayor arts & culture Touria Meliani and festival director Frédérique ter Brugge. Together with artists, partners and invitees we have toasted to the new edition. Many thanks to Koepelkerk for hosting us!

01.12.2022 | LIGHTS: ON!
As of tonight Edition 11 is officially open! From 5.00 onwards the lights will be on. Get your digital walking map or book your cruise tickets now and take a look at our practical information for info about how to get there. We hope to see you over the coming 53 days! Are you ready to explore the world of imagination?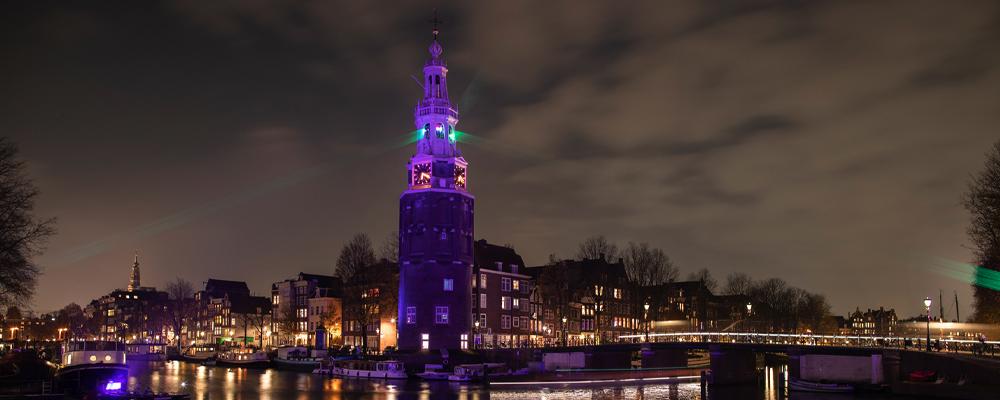 30.11.2022 | TOMORROW IS THE DAY
One of the artworks on the route says it well: tomorrow the lights will be on! From 1 December until 22 January the 20 light artworks of Edition 11 will illuminate the city, to stimulate your imagination. Are you ready? We are!

28.11.2022 | TESTING, TESTING, TESTING
Deze dagen is onze technische crew nog maar met één ding bezig: het testen van de lichten en het festivalproof maken van de constructies. Want de kunstwerken moeten het wel 53 dagen lang volhouden, in weer en wind...

24.11.2022 | ONLY 1 WEEK TO GO!
In exactly a week the opening of Edition 11 will take place! To get you in the mood, we're sharing a sneak peek on an artwork with you below. Don't forget to get your tickets to admire the work in real life.

23.11.2022 | HOME STRETCH
Almost all of the artworks are now in their designated spot. A few crazy stunts are being performed and the lights are being tested. The artworks are getting ready to illuminate the city for 53 days!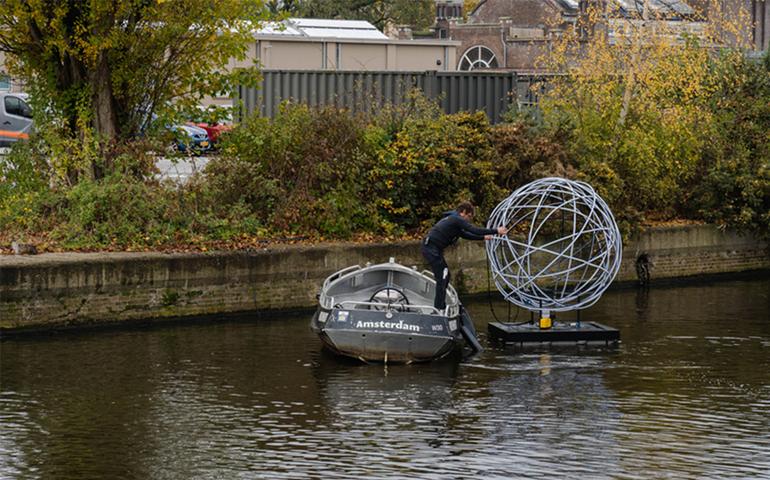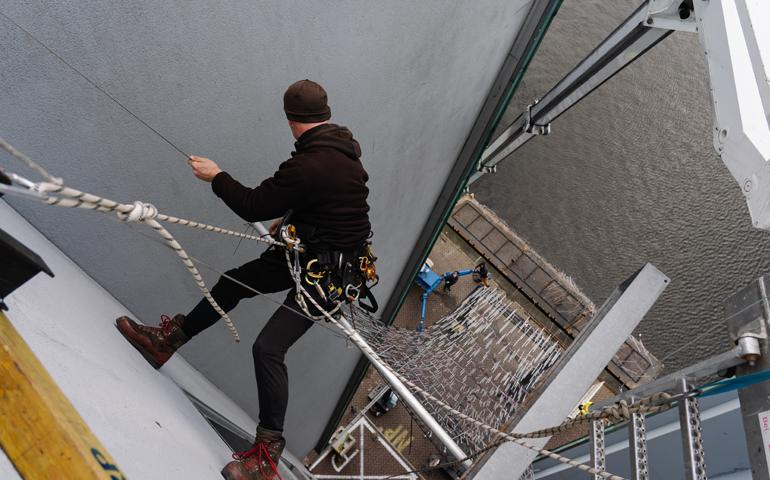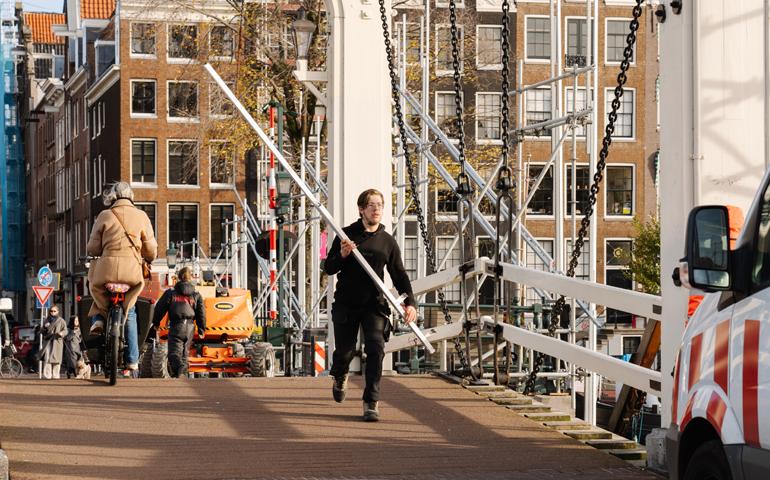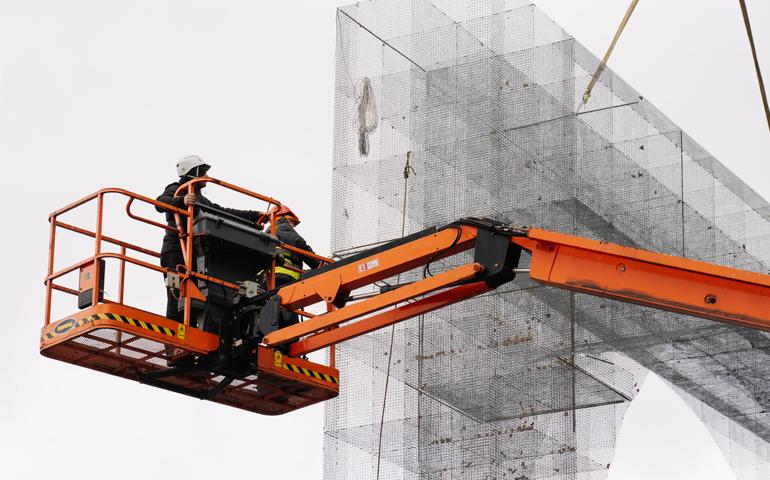 21.11.2022 | THE ARTISTS OF EDITION 11
We proudly present to you the 20 artists that participate in Amsterdam Light Festival Edition 11. Go to our latest news item to meet them!
16.11.2022 | BEHIND THE SCENES
In their workshops and studios, the artist are working hard on their pieces. Constructions are being made and many light tests are taking place. Have a look behind the scenes via the slideshow below!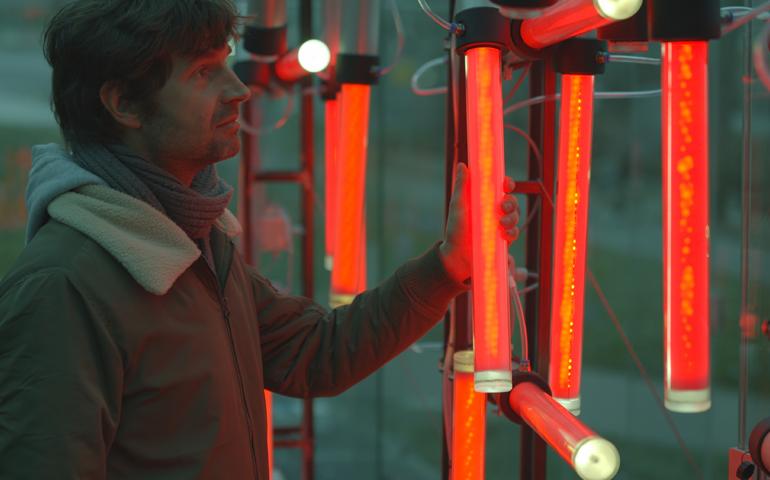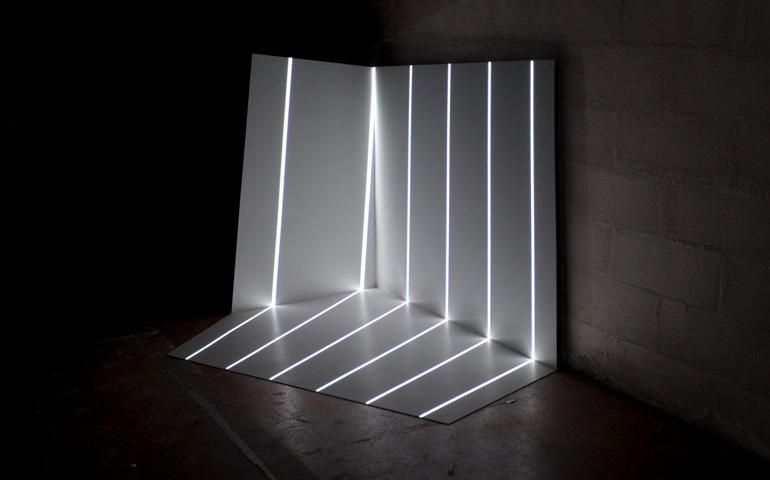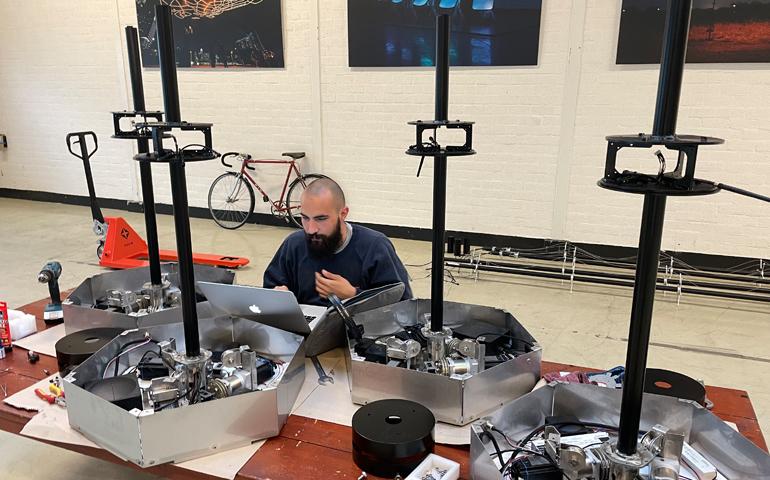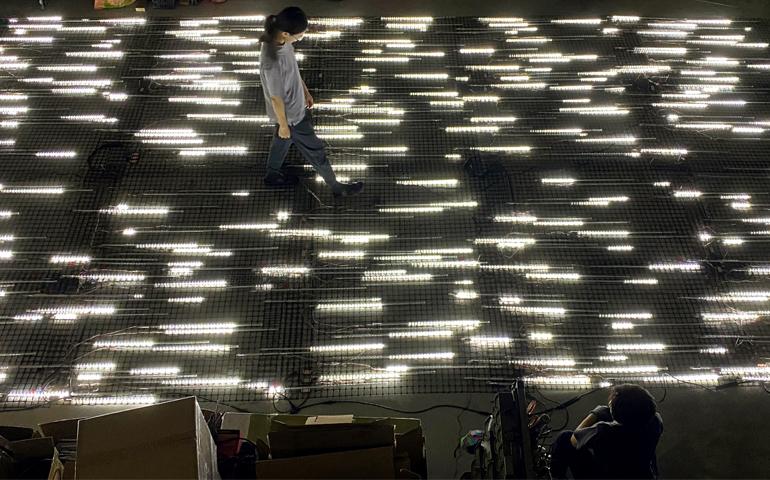 14.11.2022 | EDUCATION PROJECT
This week the third workshop of our education project will start! Over the past few weeks 1200 students from primary schools all over Amsterdam have been acquinted to our festival, learned all about bridges and quays and they are working hard on their bamboo stick, which will be part of the light artwork 'Bridge of 1000 Dreams'. Take a look at our project page for more info.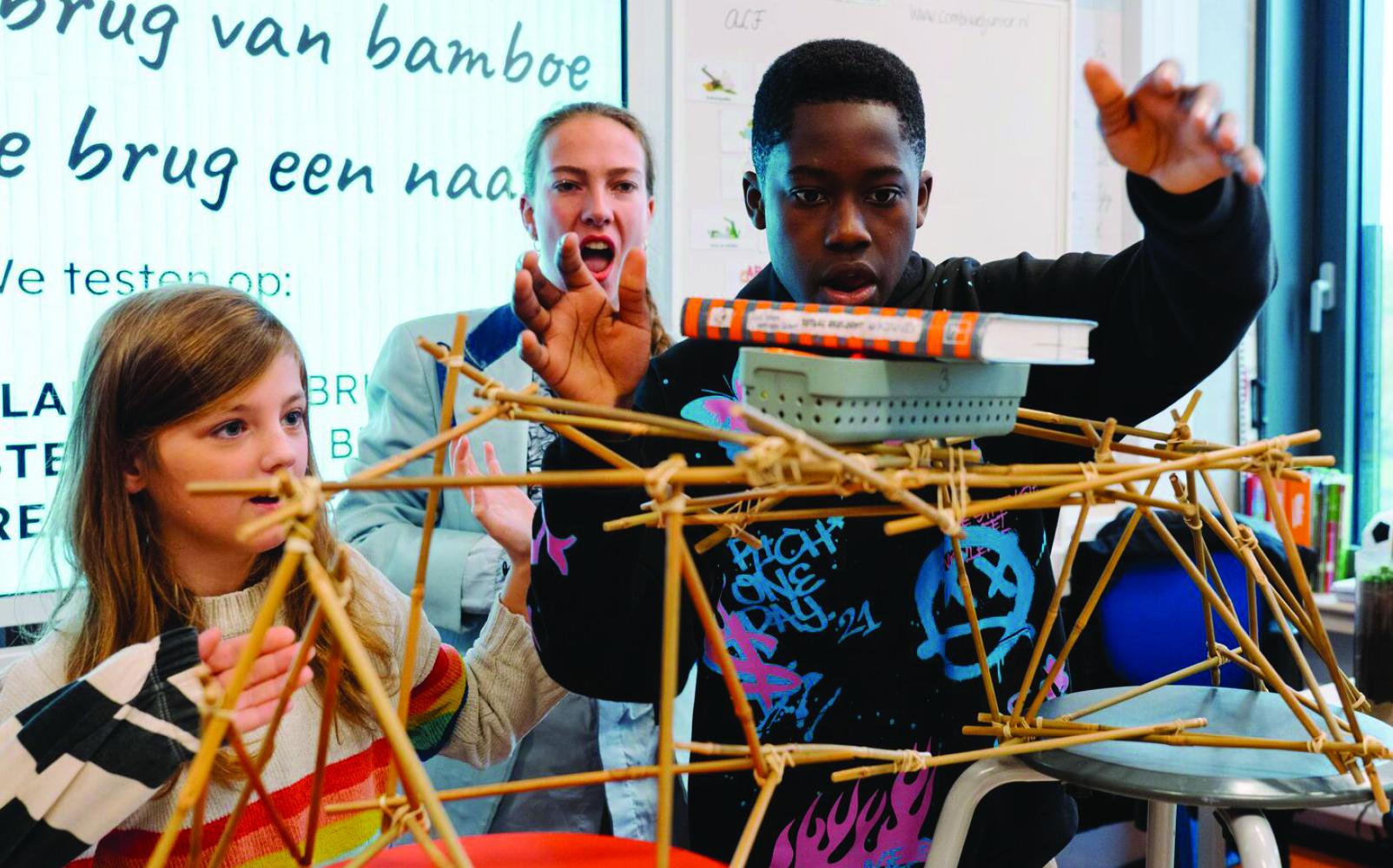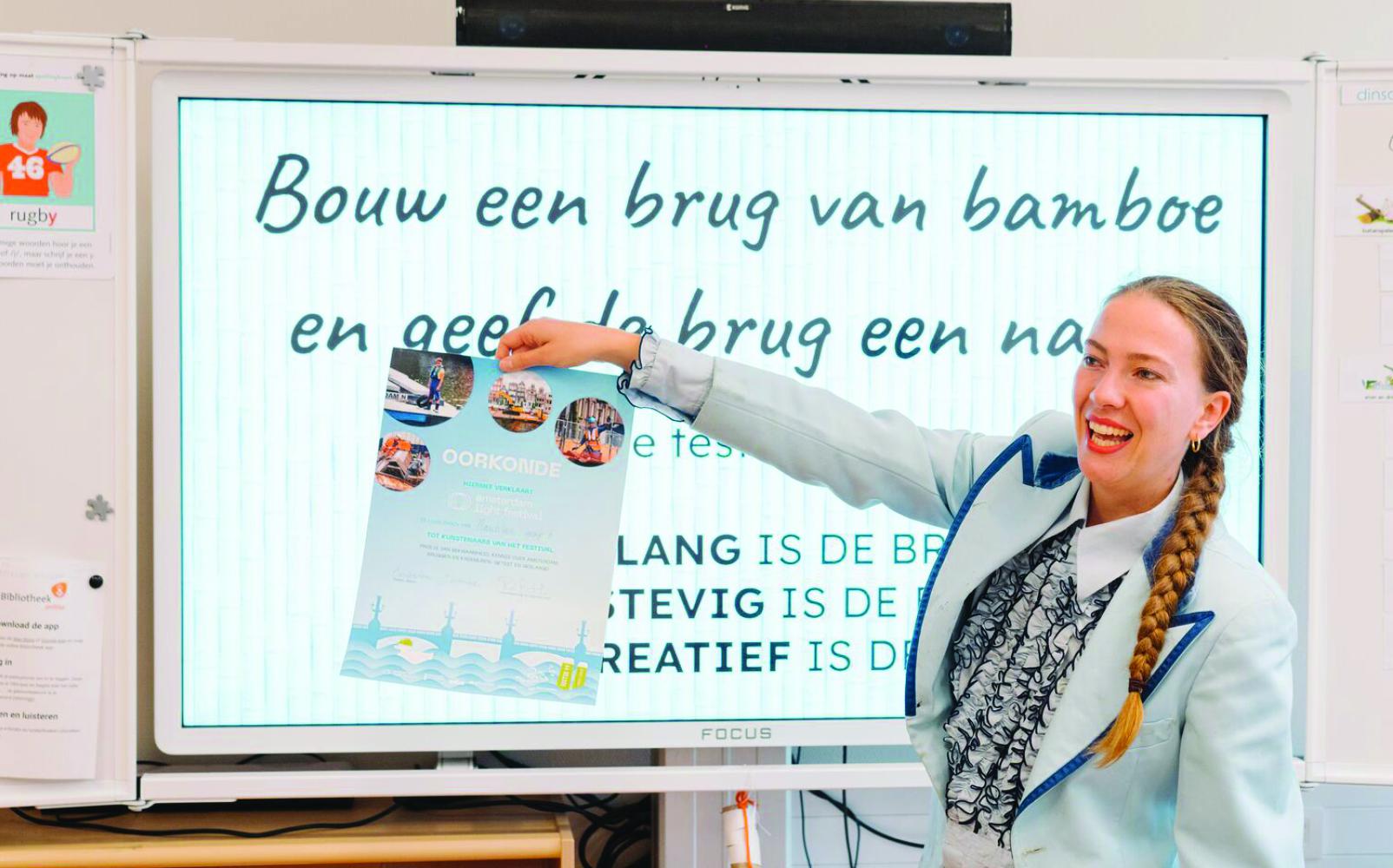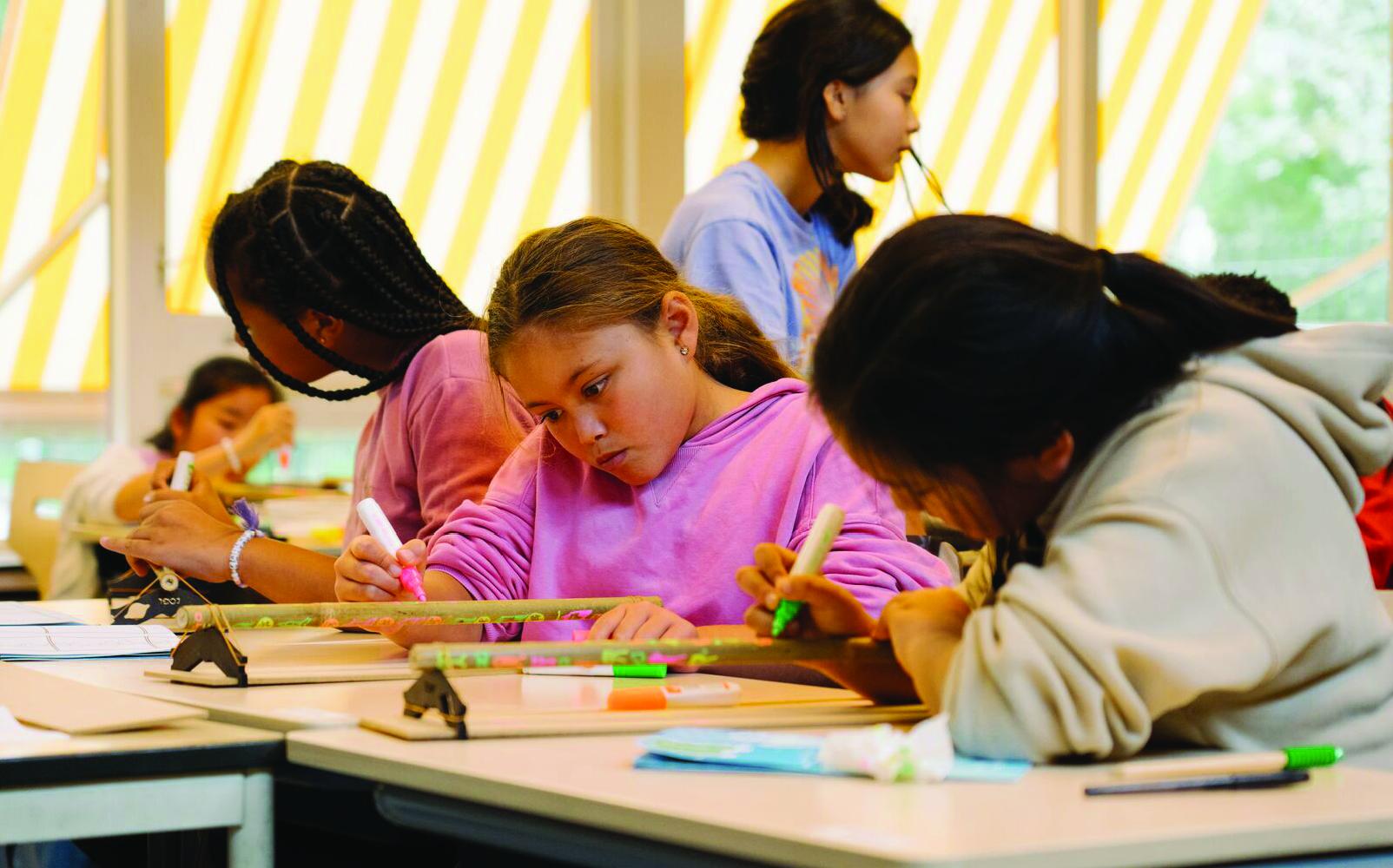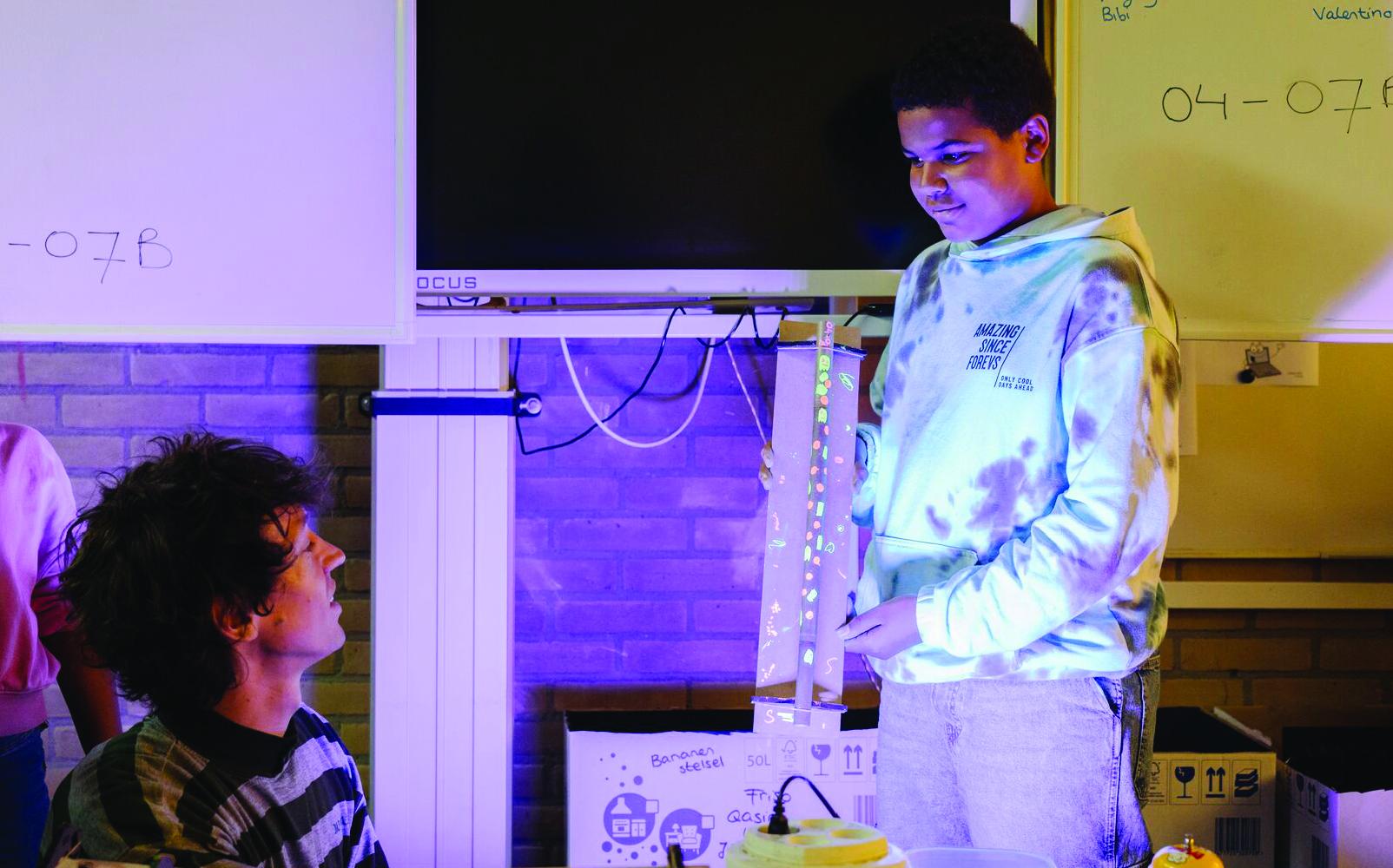 12.11.2022 | SUSTAINABLE TRANSPORT
A big part of the light artworks is build up via the water - very convenient in the city of canals. Our crew sails from their workstation to an artwork by electrical boat. Also on land we opt for the most sustainable (and Dutch) option: bicycles!

10.11.2022 | WHAT WILL IT BE?
The construction of the artworks is in full swing and slowly we can see floating sculptures, construction towers and scaffoldings arise in the city. Below you can find some snapshots of our crew in action.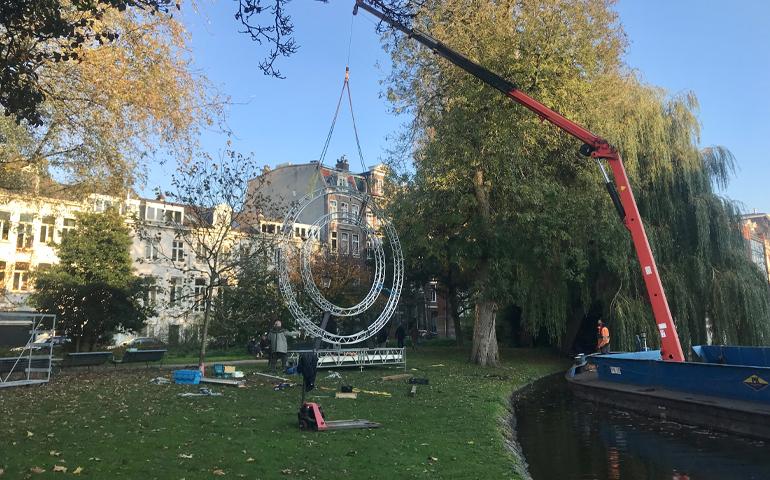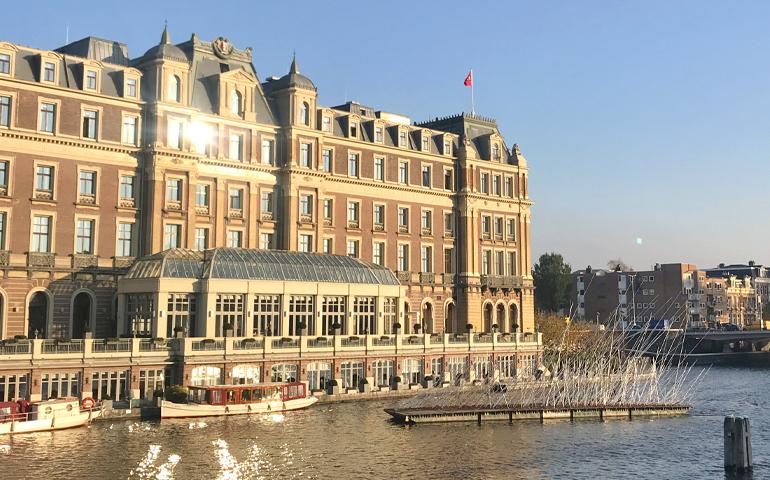 07.11.2022 | KICK-OFF CONSTRUCTION PERIOD
As of today you might come across our technical team laying the first hand on the twenty light artworks that will appear in the city over the next month. The construction period has officially begun! Our team is based on a working terrain the near Central Station. We can't wait. Can you?

25.10.2022 | THE EDUCATION PROJECT HAS STARTED
Also for Edition 11 we involve the younger generation in our festival. After the autumn break, 1200 primary school students from all over Amsterdam will work on a light artwork in the route; the Bridge of 1,000 Dreams. In a series of four workshops they will learn all about (light) art, the festival and the importance of bridges and quays for the city of Amsterdam. Because this piece of heritage, which forms the backdrop of our light artworks every year, is not doing well.

01.10.2022 | TICKET SALE LIVE
Are you going to experience the artworks by boat or by foot this winter? In our ticket shop you can find the different cruise and walk experiences, departure times and locations. Get your tickets now for Edition 11 and secure yourself of an unforgettable experience this winter!
30.09.2022 | Become a volunteer!
This winter we are looking for volunteers to man our information stands on the route. Our volunteers are the first point of contact for visitors and therefore very important. Are you cheerful, hospitable and a fan of light art? Then click the button below and sign up! (Good to know: it's not necessary to speak Dutch to become a volunteer)
28.09.2022 | New branding and campaign
As you may have noticed from the website, we have a new brand identity (e.g. logo and font), as well as a new campaign image for Edition 11! We are busy incorporating the new styles so we can have a coherent presence online and in the city. Did you hover over the logo on the top left of the screen already?

01.09.2022 | Call for Concepts - Education
As of today we are looking for concepts for the education project of Edition 12 (winter 2023-2023). Every year hundreds of primary school students from all over Amsterdam take part in our education project, during which they make a physical contribution to a light artwork on the route. We are looking for a concept for this work that embraces the creatievity and open-mindedness of children.

11.07.2022 | Submit your artwork for Edition 12 now!
As of today, the Call for Concepts for Edition 12 has opened. Do you have an illuminating idea? Then submit you concept for a light artwork now! The deadline is 23 August 2022 (16:00 CET). More information can be found on the page of the call:

21.03.2022 | You've got 1 new message
Have you already subscribed to our newsletter? Be the first to receive the latest news and get exclusive content (like behind the scenes) during the festival period.