THEME
For Amsterdam Light Festival 2023-2024 we have asked artists to consider the effects of technology and artificial intelligence (AI) on our everyday lives. The ways in which we communicate, engage and create are all impacted by technology and AI. What is the impact on the human condition? How does society change because of this digital evolution? And where are the boundaries? The different perspectives will be highlighted during Edition 12, with the theme: LOADING… Revealing Art, AI and Tech.
The route consists of more than twenty light artworks by the hand of international artists. From renowned names to surprising newcomers and everything in between. We dive deeper into our relationship with personal tech, the mobile phone being at the forefront – we cannot live without it, but sometimes you wish you could throw it in the canal. Subjects such as swarm intelligence, self learning algorithms, facial recognition and motion capture are also explored. What will be next? That is still loading…
Subscribe to our newsletter and follow us on social media for more ins and outs of the theme and the festival!
PRACTICAL
From Thursday 30 November until Sunday 21 January, the lights will be on every evening from 5.00 p.m. Depending on the day, the lights will go off at 10.00 or 11.00 p.m. On 31 December we are closed. More practical information can be found via one of the buttons below.
TICKETS
Enrich your festival visit with one of our cruise or walk experiences. Listen to the specially created audio guide on board, or let the skipper tell you all about the route. Or put on your walking shoes and discover the artworks by foot with our brand new walking app. Book your experience now, secure yourself of an unforgettable experience, and support the light art.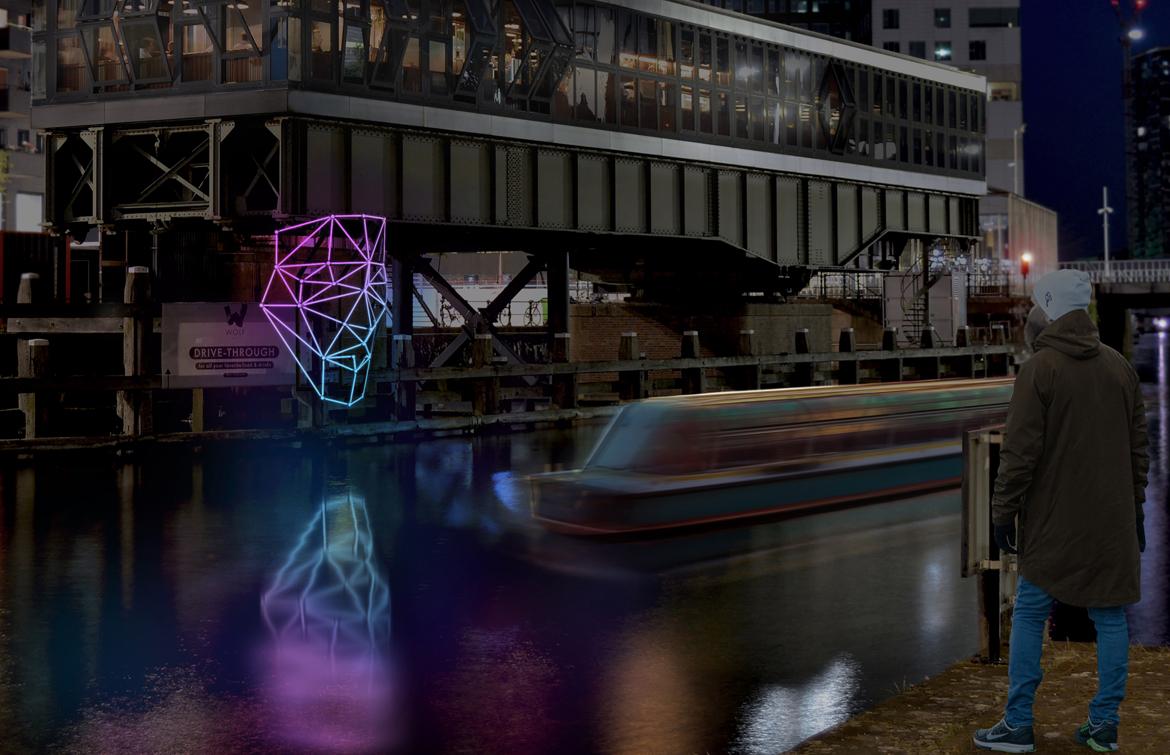 PROGRAM & PROJECTS
Come by our festival hub in the Hoftuin, from 14 December until 7 January. At this unique location you can enjoy even more light art, while enjoying a hot drink. Entry is free.
During a specially organized cruise in collaboration with Stichting Gouden Dagen, we put elderly citizens in the spotlight. Next to that, we involve the younger generation in the festival, as they make a contribution to an artwork in the route. Follow the progress of this education project via the button below.