THEME
For Edition 12 we asked artists to consider the implications of the accelerated use of technology and artificial intelligence (AI) in our everyday lives. The way we communicate, socialize and create are all affected by technology and AI. What is the impact on the human condition? Different perspectives will be explored during Edition 12. The official title of the edition is yet to be announced.
Want to stay up to date on the latest festival news? Keep an eye out on our website and social media channels and subscribe to our newsletter!
SUBSCRIBE TO NEWSLETTER FACEBOOK INSTAGRAM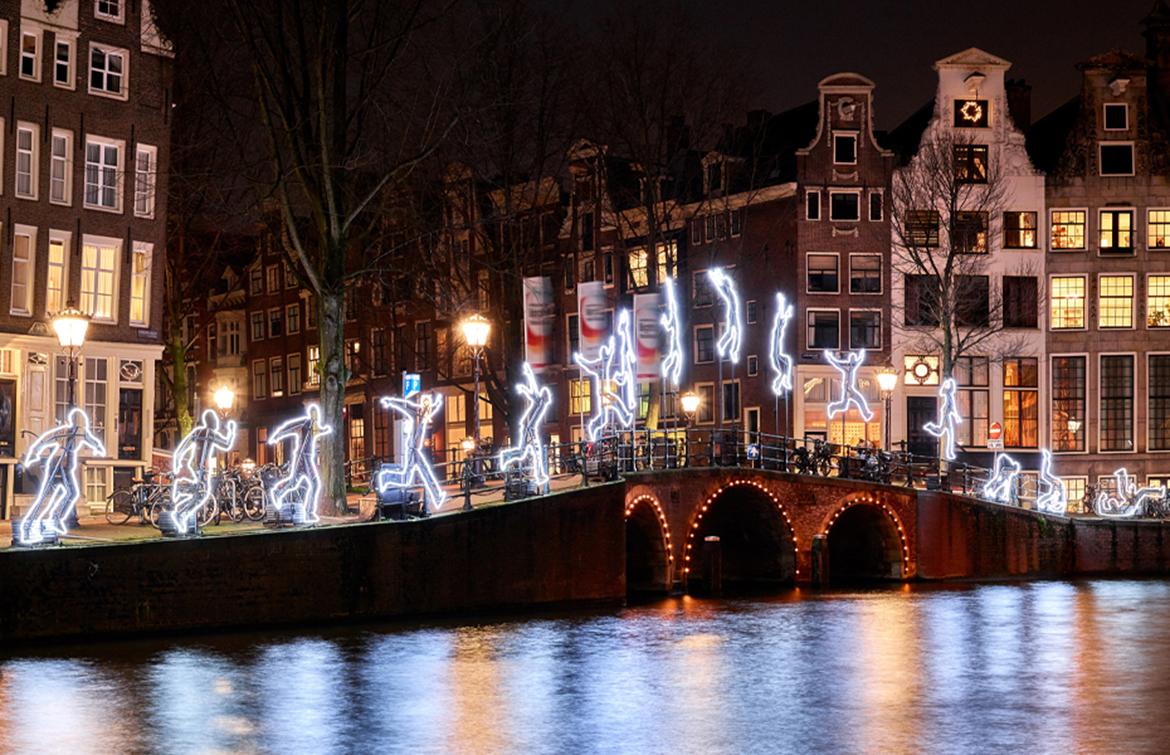 ILLUMINATING THE CITY
For 53 days Amsterdam Light Festival brings light to the dark winter months. The artworks are created especially for the festival and are placed on a route along the canals. Visitors can experience the route with one of our cruise or walking experiences. Tickets can be purchased from October 2023 onwards.