72andSunny Creative Collective

Making creative, engaging content and interactive experiences – that's what the creatives from advertising agency 72andSunny work on daily. Uber, Adidas, IKEA, and Axe are just some of the companies they've worked with. For Amsterdam Light Festival, they will create their first light artwork. 

Outside their day jobs in Amsterdam, the creatives like to engage in art projects to expand their skills and interests. "We have never worked in this capacity as artists before. Therefore, we're very excited about using our combined skills and knowledge of coding, design, and communication to create an engaging piece of light art." The collective draws strength from their wide range of backgrounds and disciplines. "We came together mutually inspired by past editions of Amsterdam Light Festival. Immediately, we had a desire to get involved and test our skills and imagination."
The creatives don't particularly see light as any different to any other medium they work in. "Whether it be paper, digital or light, the most important thing is always the concept behind the work," the collective tells. However, they do see a unique role for light as an art form.
"Light is fundamentally beautiful and attractive to humans of all ages. That makes it very accessible as an art form. It's also inspiring for people who may not seek out art events naturally – as they can be intimidating."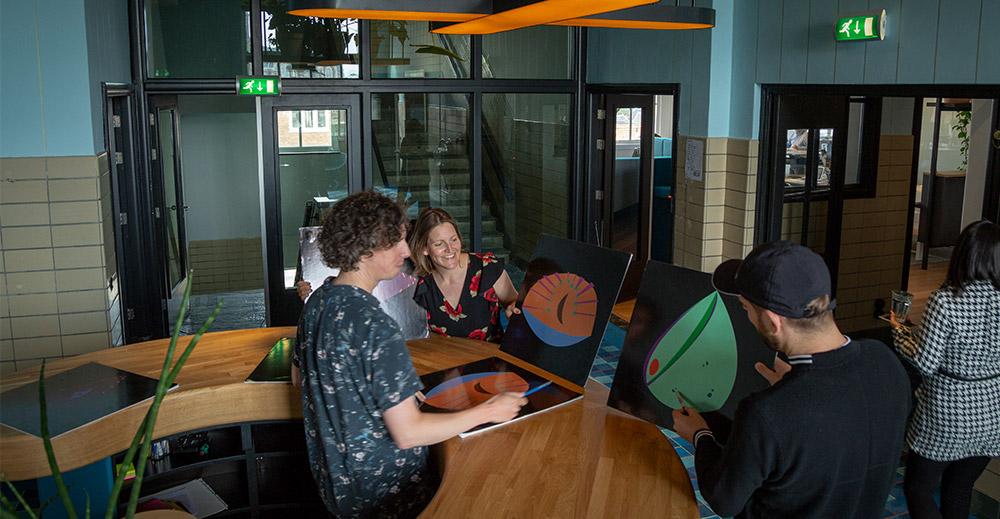 As technology advances, the results can become even more impressive, economical, and sustainable, the collective thinks. "We hope that the future will bring even more light art for the world to see, so we can learn to discuss abstract ideas together."
72andSunny Creative Collective consists of a creative team of writers, designers, and makers, and is part of the Amsterdam hub of the international marketing, advertising and design agency 72andSunny. The creative agency has offices in New York, Los Angeles, and Amsterdam, and is known for its optimistic and daring campaigns.