However, visitors do not have to worry: if they take a closer look, they will see that the bomb consists of small illuminated feathers. Big bang is the title of the work of art that UxU Studio made for edition #8. The artists: "This year's theme - DISRUPT! - inspired us to disrupt the senses of visitors with a dangerous but tender work of art. With this work, we want to draw attention to current events such as wars and terrorist attacks, as well as conveying human care."
"To create a work that is very easy to understand, but also conveys meaning is always a challenge for us. We attempt to create artworks without too much explanation. We want to leave the definition to the audience."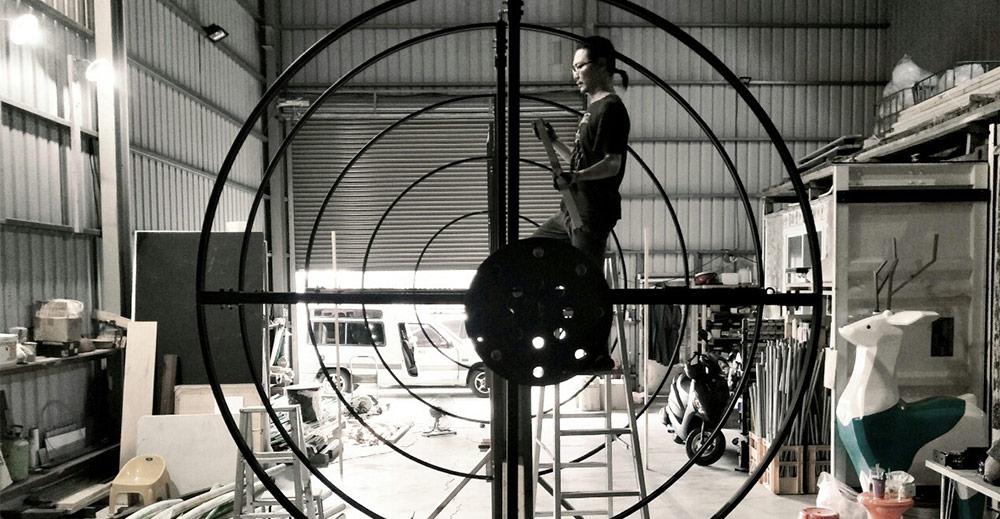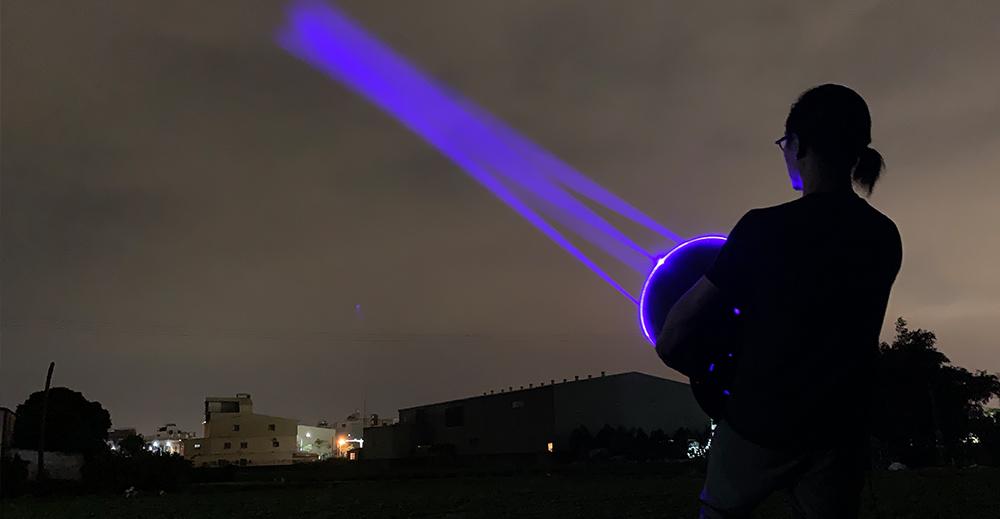 UxU Studio: "We wanted to make something big. A big bang." The studio used more than seven thousand feathers in the making process and made the entire work of art by hand. The feathers are not their only surprise asset. Just after the visitor has realized that the bomb is constructed of feather-light material, the light goes out, and dozens of twinkling lights appear. The bomb seems to have gone up in smoke. Has it lost his crushing power?
UxU Studio was founded in 2013 by Kuan-Hung Chen and Ying-Chu Chen and is based in Taiwan. The collective's work varies from objects to spatial installations. Read their 'Meet the artist' to get to know more.
ABOUT EDITION #8 OUR WORKING METHOD