Brightly colored light coming from the numerous signs, lightboxes, and neon letters gave the street its unique character. Modernization, however, threatens to destroy Euljiro's unique streetscape. Both as a statement against the advancing gentrification and a tribute to the cultural and historical value of the area, light studio EON SLD collected various illuminated signs from the area to put them on display in Amsterdam.
The studio made a conscious choice to work with illuminated signs in Remind Euljiro Freedom: "The history of the billboards shows how the culture of the area has developed - what life was like for the people that lived there, catching the essence of the time spirit. Visualizing the different ways in which the district has changed over time proved to be the biggest challenge for us." It was not easy to obtain the illuminated signs. Manufacturers often made the lightboxes by hand, so there is a personal value attached to them. EON SLD:
"After long discussions, we were able to convince them that even billboards can be art, and we were allowed to use them for our light artwork. During the process, we learned a lot about the dynamic history behind the signs."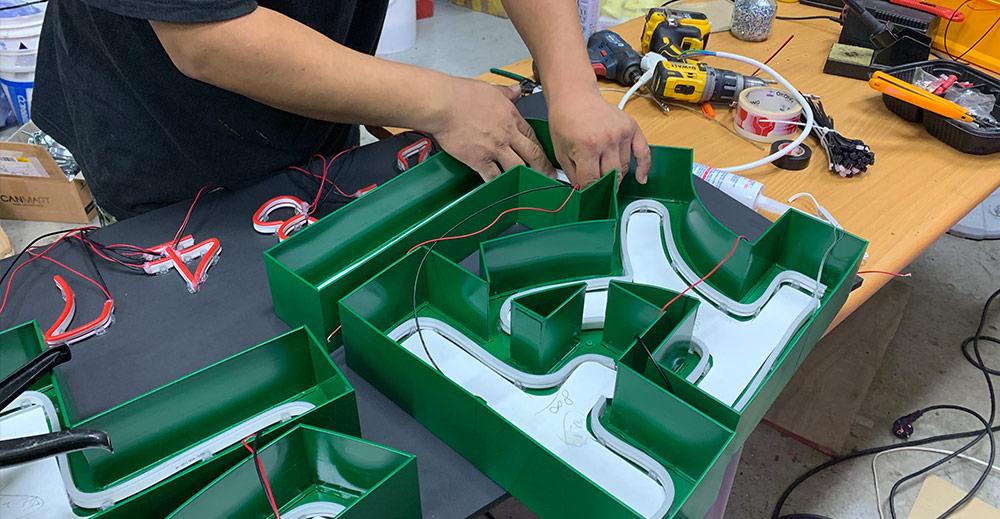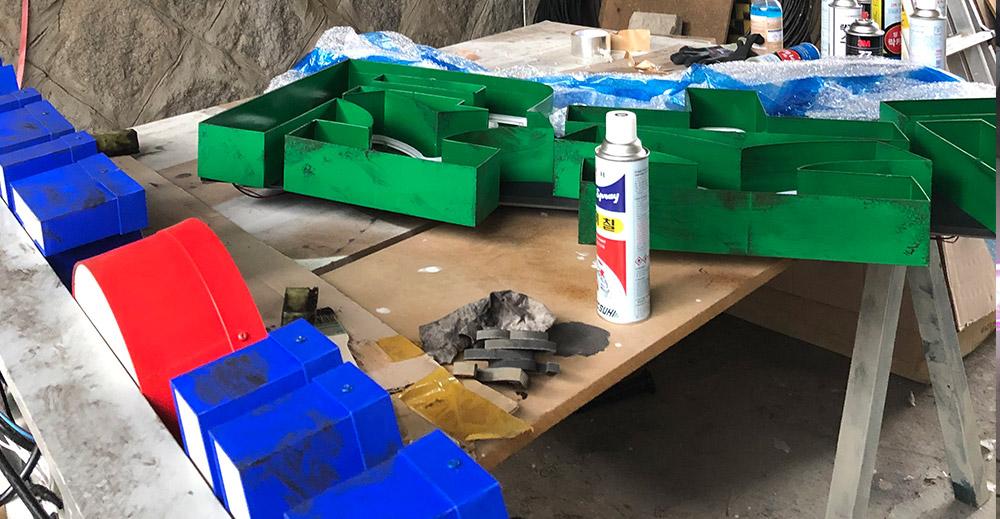 It's not just the stories behind the signs that reflect their vibrant history, but so do their designs. EON SLD: "We recommend that visitors pay close attention to the different ways in which Hangul (Korean script) - which plays a central role in the work - is written. If you consider the changes in form and color between old and new billboards, the work comes to life." Despite the implications for the Euljiro district, the studio doesn't think of the concept of disruption as inherently wrong. EON SLD: "To create new things, and to take a new path, the old must first be destroyed. We see this destruction as a process, not as a result - a process that can also produce positive results."
EON SLD ('be warm') is a light design studio based in Seoul. The studio specializes in urban lighting, interior lighting and the design of lighting objects. Since 2015, the studio has also been organizing its own light festival: 'Euljiro Lightway', to breath new life into Seoul's Euljiro neighborhood. Get to know the artists here.
ABOUT EDITION #8 OUR WORKING METHOD